Top Hot Bras for Wedding Night & Beyond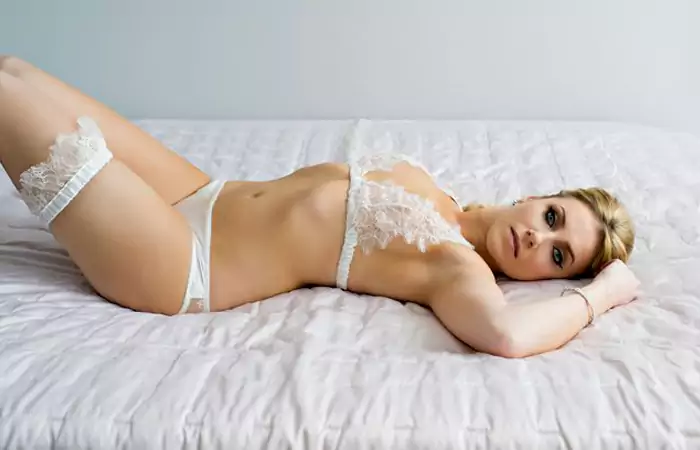 Your wedding day is approaching near and you have been busy perfecting your look for the day. From the dress to veil, shoes, and everything else is all set. But have you thought about what to wear under that gorgeous bridal dress? That's an important decision too because wearing the right bridal bra or lingerie will enhance your looks. If you are looking for the right bridal undergarments, this is the right place to get your answers. Here, you will learn about how to find the best bridal bra along with some suggestions of top hot bras for wedding.
Also Read: Top 10 Minimizer Bras for Large Breast to Buy in 2022
What is Bridal Bra?
Before exploring the options, let's understand what a bridal bra is and how it makes a difference. It's a specially crafted undergarment for formal dresses including a wedding gown and others. You can choose a specific style and design from a myriad of options available. But the one you wear should complement your wedding gown's style.
Usually, the design of a bridal bra is similar to that of a corset. The purpose is to provide the best support and lift to the breasts. Further, it beautifies your appearance by slimming the waistline and ribcage. It is similar to a common bra top extended down to the waistline at least while some are complete bodysuits. The bodysuit variants are made for form-fitting dresses, covering hips and upper thighs up to the knees. Closure options are available at the front and back for bridal bras.
Tips for Buying Hot Bridal Bras for Wedding
Is the special function of a bridal bra clear? Let's move on to choosing the best one for you. Here are some factors that will help you find top hot bras for wedding.
Support: Comfort and support are the first factors a female looks for before buying a bra. And these become more vital when buying lingerie for a special day. And for a wedding, you need to be confident too to get that wholesome beautiful look. A bridal bra with the right support metrics gives you all. You should carry your wedding dress along with and try bridal lingerie options with it to choose the best supporting bra. The right one will prevent you from irritations, pains, and sagging.
Smooth Silhouette Appearance: If you are wearing a lightweight wedding dress with transparent fabric, go for a seamless bra. That's because seam lines may appear and ruin your look. In addition, also check for bras without straps or buy the ones that don't reveal straps when you have worn them under your wedding dress.
Consider the Neckline: Another reason to carry your wedding dress during bridal bra shopping is to find a perfect match for its neckline. A strapless bra will be a perfect match for a strapless or off-shoulder dress. However, you can consider strapped bras for a dress with sleeves. But if your wedding dress has a high front neckline and a plunging back neckline, get a backless bra.
Final Checks: After shortlisting options based on these factors, narrow down options by style vibes. It isn't a rule to buy only one. You can buy multiples to wear for a different wedding or post-wedding functions.
Best Bra Styles for Backless Bridal Outfits
You already noted that strapless, adhesive bras are best for backless wedding dresses. Although you can choose silicon cups for a natural appearance, you can consider other options for a glamorous look. Best hot bras for a backless bridal outfit include:
Corsets
Bodystockings
Transparent babydolls
Garters
Bustiers
Lacy camisoles
Teddies
Lace robes
Top 10 Bridal Bras – Best Hot Bras for Wedding
By now, you know what type of bra you need for your wedding. Let's explore our suggestions for top hot bras for weddings.
---
---
---
---
---
---
---
---
---
---
This ends the list of our top hot bras for wedding. Which one are you going to wear on your special day? And have you picked those for your post-wedding days including the honeymoon trip?
Top Viewed Articles