15 Best Makeup Remover Wipes For Easy Makeup Removal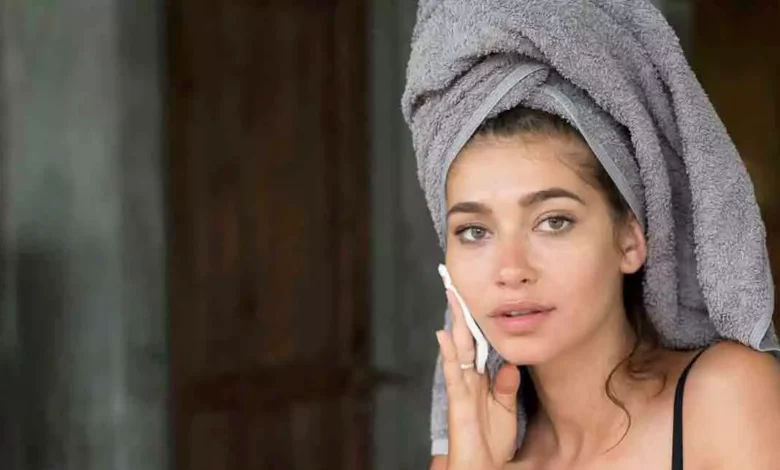 Came back exhausted from that last night's party, was too tired to remove the heavy makeup you invested so many hours on, woke up next day to find out the rough and dull texture of your skin, can you also relate to the incident? I guess so. It's quite usual to forget to follow your 5 step skincare routine when you are absolutely exhausted, but with that heavy makeup on your face, beauty sleep isn't possible.
Makeup Remover Face Wipes can be your best buddies in these situations. Whether it's your long stay lipstick or pigmented smokey eye, Facial cleansing wipes can clean it all in just a few minutes. Makeup removing wipes are generally packed with cleansing oils and hydration formulas, cleansing your skin deeply and preventing skin problems like clogged pores, breakout and acne.
Facial wipes or Makeup Remover cleansing Towelettes are being introduced by several brands in the market but you can't just go on and buy any brand. It's important to know which one will suit your skin type and actually give you the results you want. So, ladies and lads, free up some space in your makeup pouch because I am going to introduce you with the best makeup removers that you can buy from amazon. 
Also Read: 10 Best Essential Oils For Wrinkles buy on Amazon
Here is the list of Best Makeup Remover Wipes For Easy Makeup Removal that you can buy from amazon
If you are someone with sensitive skin, these facial wipes are a big yes for you.
This brand claims to remove makeup generously and even that waterproof mascara, just wow! Also, it is 100% alcohol and paraben free that are the enemies of sensitive skin. With over a rating of 4.5 stars on amazon, this is one of the favourite cruelty free makeup remover wipes of customers worldwide. You can gently rub one wipe per use on skin, followed by a good face wash later. These wipes are packed with essential oils such as avocado, coconut and olive fruit oil that can actually bless your skin texture.
---
A very professional brand known for its excellent results overall, these retinol infused makeup remover  facial wipes are suitable for all skin types as well as retinol promotes the growth of new skin cells.These makeup cleansing towelettes are one solution for CTM simply. You can get the perfect refreshing experience after using these facial wipes and the best part is, no face wash is required as they claim to cleanse deeply with just one wipe. Tap on the link below to purchase this 4.5 star facial wipes from amazon.
---

Formulated with Rose Water? Yes, ladies. 
Rose water is rich in vitamin Cand beneficial for hydration of skin. This product from Olay, a reputed brand in the beauty industry, can gently remove your makeup(even the tough residues), leaving you refreshed in one easy step. No more daily CTM required.
---

Personally, I feel refreshed just after hearing the name of these cleansing Towelettes. Mint and cucumber can make any product refreshing, just by being an ingredient in it. Talking about the benefits of these wipes, first of all they are paraben and sulphate free, claiming to remove any makeup residue with any rinse for all skin types.
---
These facial wipes can be used perfectly for oily skin as they are non-greasy and won't clog your pores. CeraVe facial wipes assures to remove any makeup as well as waterproof mascara.
---

Beautyfrizz facial wipes consists of natural ingredients such as Aloe Vera,Castor Oil and Vitamin E. These are compact in size and easy to carry, so, ladies, you don't have to worry about leaving your makeup on even while travelling. Infused with lavender essence, it's one wipe can calm and soothe your skin.
---
Facial wipes from brand Dickinson's are one of the customer's favorite on Amazon. They combine a soothing blend of witch hazel,aloe and botanical extracts for clean and blemish free complexion. This brand claims to remove makeup without leaving the skin overdrying. A boon for happy healthy skin.
---
These unscented and dry free facial wipes from Simple are curated for sensitive as well as other skin types. Manufactured with triple purified water, skin loving ingredients and multivitamins, maintain the natural balance of skin and the best part, cleans your makeup without leaving your pores clogged.
---
When it comes to effective yet gentle cleansing of skin, Cetaphil is a name that automatically pops in our mind because of the amazing results their product's give. Their pre-moistened clothes are perfect for makeup removal after a long tiring day. They are ultra soft for even the most sensitive skin. You can surely invest in this home with your eyes closed.
---

If you are a fan of luxurious and comfortable skin care, this one is made for you. Infused with different essences such as watermelon, coconut and aloe vera suitable for a variety of skin types. In just wipe, impurities and makeup from the skin get soaked into these cleansing facial wipes.
---

The purpose of all facial wipes is almost similar, but composition is what differentiates them. This brand Blaq came up with an entirely new ingredient, the activated charcoal that works wonders for your skin. These wipes are created in such a way that one side is soft and gentle, while the other one is rough and textured, serving both cleansing and exfoliating purposes. Two in one alternative for face wash and scrub.
---
Another reputed brand in the industry created these facial wipes infused with micellar, a bubbled liquid that captures makeup and dirt without harsh rubbing leaving skin feeling clean and soft.
---
This product claims to have benefits of removing makeup of course, and providing smoothness, cleanliness, freshness and rehydration to the skin. If you are someone who is afraid to experiment with new products, you can go on with these facial wipes because they don't cause irritation to your skin. 
---
As the name already suggests, this product focuses on people with dry skin problems. Using harsh and chemical products on dry skin can create further bigger problems. This product saves you from that hussle as it features goodness of natural ingredients. Try them out for makeup removal as well as to pamper your skin.
---
There are some pretty honest reviews with more than 4.5 stars  about this Honest Beauty Makeup Remover Wipes. It gently wipes away makeup, because to be honest girls, that's all you need at the end of the day.
---
These wide options might have made it easier for you to choose an alternative for that long CTM routine but there are some factors to consider before you go on and try these makeup removal facial wipes.
Which facial wipes are suitable for your skin?
Before trying any new product on your face, understanding your skin type is highly recommended. Some makeup remover wipes could have been perfect overall but it is important to notice which one suits your skin. Consult a dermatologist for better knowledge of your skin, because healthy skin is home to a happy face. If any of the facial wipes listed above cause stinging or burning sensation to your skin, discontinue its usage immediately or a patch test prior to its usage is advised.
How to use the Makeup Remover Wipes?
Checking the ingredients and texture of these facial wipes is the first step for healthy skin, but the second one is quite necessary too. Rubbing these makeup remover towelettes harshly can cause irritation and breakage of skin. It is advised to have gentle and smooth strokes. Another thing to be noted is, if gentle strokes still cause irritation to the skin there is something in the ingredients that doesn't suit your skin.  Consult a dermatologist in such cases. 
Keep these little necessary prevention factors in mind and go on, ladies, pamper your skin with the benefits of makeup remover facial wipes!