5 Most Elegant Nail Art Trends to Look Out for in 2022
Sneaking into the recent fashion week runways, we can now guess how sleek, shiny, and minimal styles and designs are going to be the new fashion jargon this year. We have seen multifarious trends emerging in the realm of the ecstatic and popular nail art. We've brought a few ideas for your next manicure appointment. Some of them are with a fresh dash of add-ons to our old favorites, while some are totally new. This checklist of the best nail art trends of 2022 will definitely help you out to add a tinge of innovativeness to your gorgeous look.
Also Read: 6 Haircuts Style that Girls Love Very Much
These trends, we've collected from the runways and experts' Instagram feeds.
Revamped French Manicure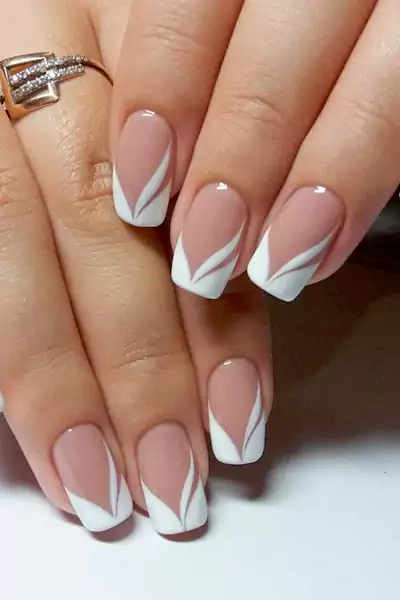 Our favorite 90's French tips are back with a twist. These French manicure trends are timeless and irreplaceable, and there is no doubt, it gets renewed and re-created each passing year. This year, it has got different classic versions of the makeover. Instead of sticking to white, you can pop a variety of bright colors to your nails and get an authentic look.
Plant Life
The impact of climate change can be seen everywhere. Recently, Instagram feeds were seen to be flooded with 50% plant-themed artworks and 50% style and look. Who won't be mesmerized looking at the latest Instagram post by Betina Goldstein? Captioned as "God embossed jungle", the nail art was designed with 2 coats of individually placed gold studs to create leaves. This looks pretty, elegant and best fit for the evening romantic date.  You can also check out Jessica Washick's Instagram feed for more inspiration.
Animal Print
Yes, you've read it right! Who'd expect to bring animal prints to beautify nails? However, animal prints have gathered some glamor in the beauty world recently and they are really cool and classy! The fashion world is roaring with the classic cheetah print, and walking steadily towards the peak with the tortoiseshell nail art. An obvious trend to influence the nail art world in 2022.
Flannel art
A stunning pick for minimalist fashionistas, flannel nail art is the weirdest yet the most artistic design that is all over the fashion world. Gone are those times, when you pampered yourself with the doodling flannel arts or a geometric variant of flannel art. Now with flannel nail art, you can show off your artistic stints and get a rich and glamorous look. Make this year the best nail year for yourself!
Gradient Manicure
The best nail art trend of 2022, you can name it! Gradient manicure is going to be the easiest and the most elegant nail art this year. Betina Goldstein again rocks on Instagram with this cool and "CHANEL Lavender Gradient Nails". You can create this awesome art by just applying different shades from the same color family. You can even some contrasting shades and designs to create a gorgeous look.
This is not the end of the list. 2022 has even more colors and artworks for you. Another nail arts trending in the 2022 fashion world are Shades of Blue, In the Stars by vanity projects, milky ombré, and cool neutrals. You can try each of them throughout the year and be the glamor girl you always wanted to be!
You can also check the list of products from amazon which have with best customers reviews!