Top 5 Tips for Taking Care of Your Chapped or Dried Lips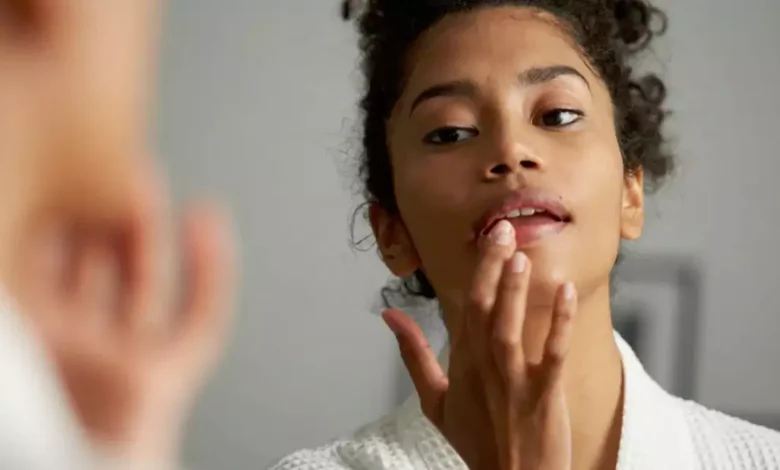 You, too, hate when your lips crack out or get chaps during winters. And things feel worse when those lips start burning and stinging, mainly when eating something spicy or hot. To the worst point, lips start bleeding and peeling. If your lips go rough or dry out on and off, keep reading, and you might get a permanent solution to the problem.
What are the Home Remedies for drying and chapped lips?
Hey! Look around, and you may discover ingredients to treat Chopped and dry lips at your home only. Honey is a natural moisturizer. Ghee or butter provides the required lubrication. Coconut oil has fatty acids that impart an emollient effect on dry lips. Aloe Vera gel can also soothe sunburnt and dry lips.
Couldn't find these at home? Don't worry. You can buy them from Amazon.
Below are the list of products for drying and chapped lips you can buy from amazon
---
Product: Aquaphor Lip Repair Stick – Soothes Dry Chapped Lips
---
Product: Attiki Pure Greek Honey with Wild Flora and Thyme
---
Product: USDA Organic Grass-Fed Ghee with Himalayan Salt
---
Product:  Nutiva Organic, Unrefined, Virgin Coconut Oil
---
Product: Organic Aloe Vera Gel with 100% Pure Aloe From Freshly Cut Aloe Plant
Buy From Amazon
Gently exfoliate the lips using a face scrub. It will slough off the dry skin. However, make sure that the scrub does not contain big granules or salicylic acid, aggravating the situation. Here, a paste of gram flour can serve as a mild and good scrub.
---
Product:Revlon Kiss Exfoliating Balm, Sugar Mint
Buy From Amazon
Drinking sufficient water and staying hydrated also protects your lips from chopped. And, if you add coconut water to your routine, it will provide minerals to make your body stay hydrated.
Humidifiers also help your lips from Chopped and drying out. If you live in a dry and cold place where strong winds blow, cover your mouth to protect yourself and use a plentiful amount of lip balm.
---
Product: Honeywell Easy to Care Removable Top Fill Ultrasonic Cool Mist Humidifier
---
Also Read: 5 Best Tips for Outline Your Lips
What are the Symptoms of Drying and Chapped Lips?
Drying lips may not be a problem always. However, you still need to keep an eye on the following symptoms of chapped or chapped lips:
Dry lips

Bleeding cracks

Soreness in the lips

Visible chapped lips from swelling
How to Take Care of Chapped Lips?
Use a Good Lip Balm: Lip balm is the best and the simplest solution for chapped lips. Applying a lotion keeps them hydrated and prevents the occurrence of dryness on the skin. The best lip balm carries ingredients such as Beeswax, glycerine, hyaluronic acid, shea butter, lanolin, and coconut oil.
What are the tips for protecting lips?
To protect chapping, avoid exfoliating or scrubbing too much, particularly with hot water.

Add good fats such as coconut or fish oil to your diet. You can use coconut oil for cooking your food and using supplements of fish oil.

Always apply lip balm before lipstick. It will serve multiple benefits, smoothing the lipstick finish and preventing your lips from drying and chapping.

If you have chapped lips, avoid using metal cutlery or carrying metal between your lips to protect against further irritation.

While going out during the day, apply a lip balm with SPF 15 or use sunscreen or moisturizer for lips.

Eat more cooked food such as soups, broths, stews, and spices like ginger and turmeric during winters.  This will help protect your lips from chapping (or chapping further)
Thus, chapped or dry lips require tremendous care to get back their original softness. Applying the best lip balm prepared with natural ingredients and staying hydrated are some of the quick solutions.