Virginia Governor Tested COVID-19 Positive – Fourth in the US
After governors of Ohio, Missouri, Ohio, and Oklahoma, Ralph Northam is the fourth US governor getting a positive coronavirus report.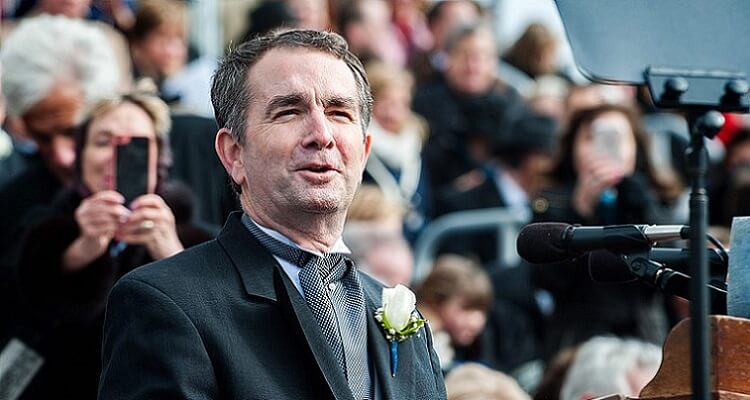 The Office of Governor of Virginia announced the results of the COVID-19 test of Gov. Ralph Northam and the first lady. Reports for the couple are positive, and they will be under isolation now.
Pamela Northam, the Virginia first lady, is experiencing mild symptoms of the coronavirus. However, the governor himself is asymptomatic himself. According to the announcement from the office, both will work from home during their isolation of 10 days.
Justin Fairfax, Lt. Gov., Virginia, took the vow to ensure that the strong leadership sustains in the state. He also wished a fast recovery to the Northam couple.
How the Northam's Contacted Virus?
On Wednesday, the couple learned about one of their residence staff members having Covid-19 symptoms. On testing, the reports were positive. Since the staff was working at the governor's mansion, the couple had undergone PCR nasal swab tests on Thursday.
Governor's Reaction on the Report
After the announcement of the couple's report, the governor recalled his earlier communications to the Virginians about the risks of coronavirus. He mentioned the importance of their staff and contacts' health as well as safety. Besides, he also opened up about his close works with the health department for the wellbeing of all. In the end, he urged all the Virginians to take the virus as a serious concern for their fellows.
COVID-19 and Governors across the USA
Ralph Northam is the 4th governor around the US to have received a positive report for the COVID-19 test.
Two days before this, Mike Parson (Governor of Missouri GOP) announced the Covid-19 positive report for him and his wife. Earlier, in August, Mike DeWine (Governor of Ohio Republican) faced a coronavirus scare. Before going out to greet President Trump during his arrival in Cleveland, his coronavirus report came positive. However, hours later, another test confirmed him to COVID negative. Before all of these, Republican Kevin Stitt, Oklahoma Governor, was the first US governor to announce his positive report for the coronavirus.
President Trump's rally was planned in Newport for the day this news of the governor's novel coronavirus infection arrived. However, the staff has asked for re-schedule, cancellation, or downscale over the virus concerns. Even if the governor won't have been COVID-19 positive, the rally was expected to attract around 4000 people. This would violate the governor's executive order for disallowing over 250 people to gather for any cause. Throughout the pandemic, campaigns by Trump have disregarded public health guidelines announced to prevent the virus spread.