US Election 2020: Results and exit poll in maps and charts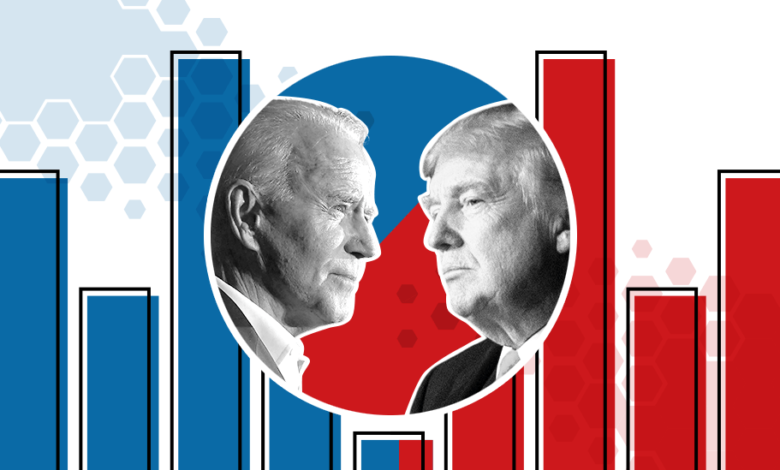 We all know that Joe Biden has become the 46th Us President after defeating Donald Trump in the recently concluded election. It was a tough election for Joe Biden and he somehow managed to defeat Donald Trump. However, Donald Trump is still claiming that he has won the election and there is surely some foul play being done by Democrats to manipulate votings. Mr. Biden running mate, Kamla Harrison will become the first female Vice president of America.
The result of almost all states are out, there are only two states left whose winner is yet to be declared. Georgia where Mr. Biden has a narrow lead and North Caroline where Donald Trump is leading ahead of Mr. Biden.
The below map will demonstrate how democrats and republicans have fared in the 2020 election in comparison to 2016. This report shows there are some states where both republicans and democrats have gained. There are narrow gains for Mr. Biden in the following states Arizona, Michigan, Wisconsin, and Pennsylvania.
Pennsylvania Results Compared with 2016: How Biden Won Pennsylvania