Schools Closing Again in New York – Know the Affected Areas
The news of President Trump's COVID-19 positive is followed by more concerning updates about coronavirus impact in the USA. Schools across nine New York areas are closing.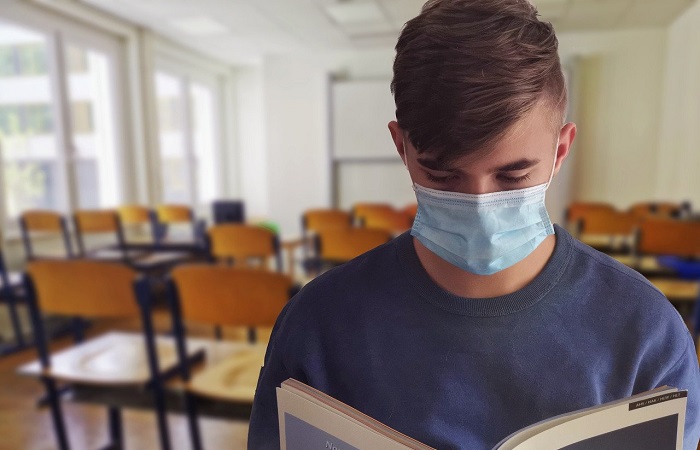 Even a week hadn't passed, yet when schools reopened in New York City, they start closing again. A recent spike in the COVID-19 cases and its worrisome spread have caused the authorities to push that decision.
The Proposal to Close Schools Again
Bill de Blasio, the Mayor, raised a proposal to close all nonessential businesses along with schools temporarily. This proposal is for nine ZIP codes across the state, including Queens and Brooklyn, that have high rates of positive coronavirus cases. Although the state authorities haven't yet approved the same, Governor Andrew Cuomo approved a part of it. While sharing the approval, Cuomo stated that schools had been his top priority always.
With this decision of taking a U-turn on that of reopening schools, the challenges for educational institutions and businesses trying to reopen the economy have increased again. However, the major part of this challenge is to make the economy stable while ensuring public safety and health.
Coronavirus in the USA
Overall, over 7.4 million people have been tested positive for COVID-19 so far, with around 210k deaths reported by John Hopkins University. As of the last two months' data, the count of new cases daily reached its peak in the USA on Friday.
According to the latest reports, only five states have managed to control new cases, showing a decline. On the contrary, 22 states have reported more cases this week as compared to the last one.
New York witnessed a devastating coronavirus outbreak in summers. But the state managed to control the number for the rest of the season. And seeing this recent surge, de Blasio has taken this step of closing school, referring to it as necessary. The nine states where schools will close again have reported a positivity test rate of more than 3% for a minimum of 7 days in a row.
Schools Opening in the Other States
While NYC is heading back to the closure, other states are pushing for the reopening of schools. Beginning Monday, many students of Miami-Dade County, Florida, have opted to return to school for in-person learning. However, the county has been on the top side of new and total Florida cases, having 24% of total cases in the state. Out of all the students, those with special needs and others in the first, kindergarten, and Pre-K grades will first return to school.
On the overall, different reports are pointing at the US failing to cope with this challenge. White House witnessed the COVID-19 outbreak, temporary staff churns are going permanent, and 40,000+ cases are reported daily.