Top Fashion Trends For Women 2019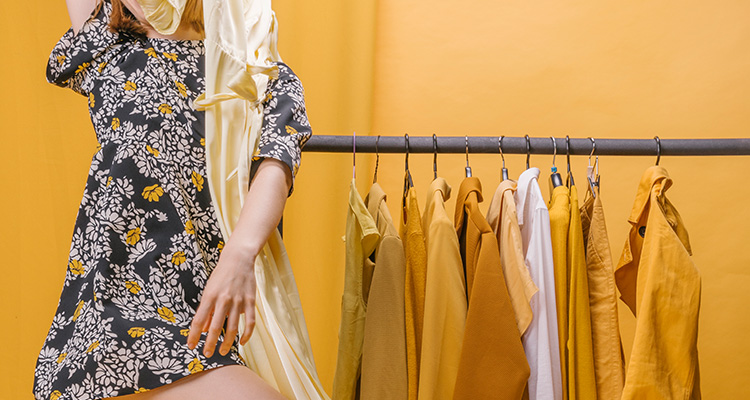 Fashion keeps on changing from time to time giving you space to try new outfits that make you look more stylish and trending as well. And of course, Top Fashion Trends for Women 2019 has also come up with some fascinating collection, especially for women that truly make them look adorable. Even women are more interested to get updated with these fashion trends and would like to try something more you and welcoming. There are some must-try fashion trends that you can buy online and try something more different. Here you will find some of the latest collection that you must try.
Latest Fashion Collection for Women
Jumpsuits: Well, most of the women are showing interest to fit themselves in a variety of jumpsuits. And at the same time, the fashion world is transitioning the summer staple as these jumpsuits are fresh and give you a different look. They are of course versatile and are also easy to carry no matter what the occasion is.
Embroidered Everything: Even this type of embroidered dresses is also trending these days since this has been around for a long time, but getting updated from time to time giving a new variety of designs. However, it has carved out a niche for itself in the fashion era. And every woman would like to pick embroidered dresses as they are best suited for everyone.
Ruching: In the year 2019 for ruching have also come up with a good response. Women can find a vast variety of collection that is a mixed up well with various designs and styling patterns that will attract everyone. So you can also try these types of outfits and they are available in any online store.
Polished Pajamas: Polished pajamas definitely give you a decent look as they are perfect for any occasion and they are even said to make you look more formal. If you can match the right accessories with these polished pajamas then you look more trending and fabulous. You can buy an online store that is available in different designs and patterns as well.
Mini party dresses: If there is one thing that you definitely going to see a lot of a listener Instagram feed in legs and super elaborated party dresses that are available online. Women who often go for regular parties often preferred is mini party dresses as they give them an instant party looks. You can also add some accessories to the dress that includes Shoes, Elaborated Jewellery, Hair Accessories, and Sunglasses.
Layered dresses: You can even try some player's dresses that set a new trend, especially for youngsters. This adventurous bearing idea is going to be in the upper echelons of the fashion world right now. You can try a wide variety of layered dresses thereby adding scarves as well as trench coats to them. However, the dress gives you instant elegant and you can also mix and match opposite to various other combinations as well.
Finally, you can find any latest connection via online and you can make a great deal as well. So try looking more stylish with the latest trends, thereby purchasing most stylish products via online. Each collection has its own style so you can try whatever you want and look unique. So what are you looking for making yourself look more different following the ongoing trends and define your way of fashion.