Top 5 Spring Fashion Trends of 2020 for Women to Know and Shop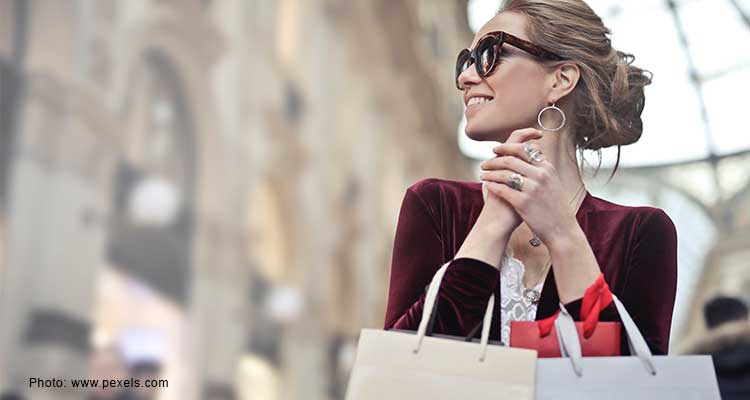 Excited for the warmer days coming with the spring season ahead? We're too as that brings a host of stimulating wardrobe choices. Runway shows across Paris, London, Milan, and New York have brought up many inspirations for fashion enthusiasts. And considering those, we can ensure that the upcoming one is going to be the chicest season in years.
Wondering what are the trends that will dominate the fashion streets during the warmer and longer days ahead? Here's a roundup of the top 5 spring 2020 fashion trends that the biggest designers are talking about.
Keep it Cool with Crochets
Yes! Grandma's crochet is all set to make a fashion statement in the coming season. Amidst the fashion industry's approach to ensuring sustainability, this trend is going nowhere. This slow and handmade technique of weaving amazing dresses will be embraced by generations to come. While the family heirloom will last forever, there might come in changes in the ways and occasions it will be worn.
Earlier thought of just a vacation-vibe material that women wore for sarongs and beach cover-ups, the crochet is taking up the effortless chic street fashion this spring. This will also be seen adding a special touch too polished suiting, eveningwear, and ultra-feminine dresses.
Crochet Overlay Long-sleeve Modest Dress: A great choice that you can wear to graduation, date night, church, or even to a wedding.


Buy from Amazon
Shirts to be a Complete Dress on Their Own
Looking forward to wearing that button-up shirt again? Extend it to over knees and you will get a complete dress. The latest iteration of the spring season's classic, a shirt dress brings thoughtful details for a chic statement. And, this trend is friendly to be worn on both weekends and workplaces.
So, don't forget to add the versatility to your wardrobe with a dress fit for all occasions. You can opt for a print, go for a pastel hue, or get the classic oversized style. Though you can add an instant appeal to your outlook by wearing a combination of pinstripe lines running in dissimilar directions with cream tones.
Levi's Women's Ultimate Western Dress: Slay the spring season in the iconic western style.


Buy from Amazon
Tune-Up to a Hotter You with the Short Shorts
The runways of spring 2020 have seen a glorious return of hot pants. Denim cut-offs, spandex shorts, and knit shorts have made an appealing appearance at the fashion stages. Or you can go for the classic black in tight shorts.
If hot pants are not your taste, you can add Bermuda shorts to your wardrobe as a spring fashion update. Once thought of awkward, these mid-length bottoms are brought back to the fashion runways by some of the trendsetting designers. And, for an overall look, you can use contrasting separates to pair with these shorts. Voluminous blouses and embellished are your go-to options for creating a perfect pair with those Bermuda 'tis season. Long sleeve tops are another match for balancing the shorts and you can add knee-high boots if you feel your legs sizzling.
Signature by Levi Strauss & Co. Gold Label Women's Mid-Rise Bermuda Shorts: Stay in style with comfortable and fashionable wear.


Buy from Amazon
Stay Low-key yet Bold with Polka Dots
Get Ready for the Almighty Dot! While the trend isn't going to slow down any sooner, designers are getting their innovative eye and adding luxury to the low-key trend for this spring season. Polkas on a maxi-skirt are seen go pretty well with a simple tank with a head feather on top. Enchanting prints, fitting dresses, and the '90s style are some other takes from some well-known designers on these dots for this season.
Need some help finding the right polka dress for you? Freshen up your wardrobe with an enlarged printed dress. Or, you can pair a dot print graphic dress with a favorite pair of boots or strappy sandals to add a charm to your look for spring wedding parties.
Samtree Women's Polka Dot Dresses, 50s Style Short Sleeves Rockabilly Vintage Dress: A decent choice for work or regular daily wear.


Buy from Amazon
High Impact Footwear Brings a Punch
Chunky soles are going to make it huge with their ability to add both chic and sturdy features to your outlook. Toughen up with these punk footwear as a tempting partner to your romantic summer dresses.
DailyShoes Women's Elastic Panel Slip On Chunky Heel Ankle Booties Chelsea Boot: Pair them with just anything from skinny jeans, leggings, skirts, and even dresses


Buy from Amazon
Final Words
Spring dresses, fewer layers, and brighter colors. The Spring Fashion 2020 is bringing a lot for you to discover in terms of style and refresh your wardrobe. Do let us know what's going to be your pick for the warmer and longer days of the springs.