President Trump Makes False Virus Claims – PM Jacinda Hits Back Hard
New Zealand PM Jacinda Hits Back At Trump's 'Patently Wrong' Virus Claims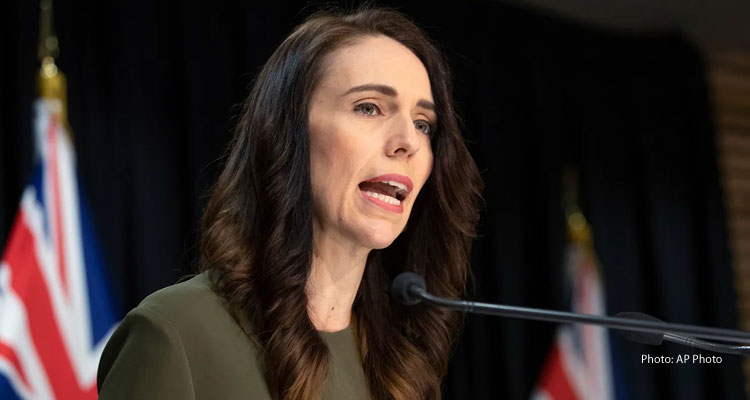 New Zealand has been in the news for new corona cases after becoming corona-free a short time ago. And now, Prime Minister Jacinda Arden is in the limelight for slapping down US President Donald Trump after on wrong claims regarding the number of cases there. President Trump exaggerated at an election rally in Minnesota, stating that New Zealand had battled the virus but is in a terrible situation now.
"They beat it; they beat it. It was like the front page, and they beat it because they wanted to show me something." Trump told the supporters. PM Jacinda called referred to these claims as 'patently wrong.' She further said that whoever is keeping track of the number of positive cases will know that there's no comparison between nine instances a day in New Zealand to "tens of thousands" in the US.
It is not the first time that New Zealand PM and President Donal Trump have had a clash. Earlier in 2017, after PM Jacinda won elections, Donal Trump met her in Vietnam and joked about her having caused a lot of upset in NZ. She gave a cunning reply to this statement. She said that no one marched after her win while referring to the protest that took place in the US after Trump winning the Presidential election.
Some Stats of the States vs. NZ
New Zealand has been declared as one of the first countries globally to control the spread of coronavirus. The country with a population of five million had only 1695 positive cases since the pandemic started. Out of those, 1530 recovered, and 22 died. According to the data, New Zealand's death rate is one of the lowest in the world at about 0.44 per 100,000 people.
The US, on the other hand, is one of the worst affected nations, with more than 5.5 million cases and 178,000 deaths.
New Zealand has reported 13 new cases on August 18 in Auckland, on which PM Jacinda reacted by putting the country back to lockdown. The new cases include a maintenance worker at a hotel quarantine facility in Auckland. An investigation is being carried to find the origin of the new cluster. Initially, the authorities thought that it came through frozen packaged food, but it was later discovered to be a wrong finding.
Leaders of both countries are set for elections in the coming weeks. Considering the current situation, Jacinda is forced to postpone the polls while the presidential elections in the US will be taking place on November 3.