10 Best Yoga Pants For Women on Amazon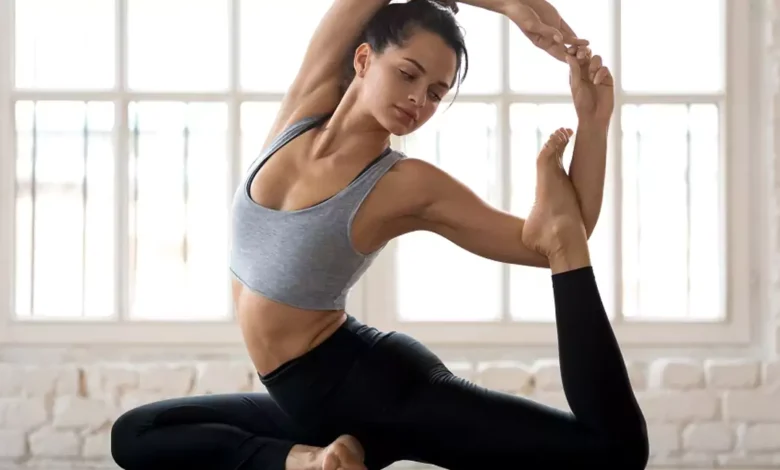 Yoga pants or interchangeably named workout leggings are probably the first thing that comes to your mind when you think of starting a new workout routine or just simply following the one you have been doing for years. But keeping up with the latest style of workout pants, searching for the best fit and to make sure it won't reveal any under skin is quite a difficult task, isn't it ladies? Unlimited products in the market also cause unnecessary confusion while purchasing these yoga leggings or pants.
Wardrobe malfunction can cause serious embarrassing moments while working out at gym, parks or in public, thus finding the perfect yoga leggings for specific body type is another burdensome task. But, my healthy ladies, I am your yoga pants shopping guide today, let's surf through a few brands that manufacture the best yoga leggings. Plus size leggings, high waisted trendy tik-tok leggings, buttlifting and budget friendly happy go lucky deals is everything you will find in this article.
So, without any further delay,
We are presenting you the 10 Best Yoga Pants For Women On Amazon
High waisted? Yoga pants? 
Yes, workout freaks, you read it right. These IUGA Yoga Pants are high waisted along with 2 side pockets and 1 hidden pocket for carrying a phone, airpods, keys or cards. The stretchable fabric with 77% polyester and 23% Spandex is non see through, so you don't have to worry about any wardrobe malfunctions. These Yoga Pants feature a waistband , which tones tummy and butt to create a silhouette. The attributes are not over yet, these pants come in sizes up to 3XL making these ideal for plus size babes. You can get these for as low as $21 on amazon.
---
Made with 75% Nylon and 25% Spandex, these TOPYOGAS yoga pants are super stretchy. The most attractive and comfortable feature in these workout pants is the flare and V shaped high waistband. Setting a new fashion trend, V shaped flared yoga pants reveal just the right view of the navel making it breathable and trendy for Instagram posts. These are the flawless leggings ideal for yoga, bending, stretching, pilates and squats with sizes up to XXL. Add these trendy yoga pants to your workout wardrobe and gain all the likes on your Instagram posts.
---
With cotton being the dominant material, these DANSKIN yoga pants are super breathable and can be your bff for heavy and tiring workouts. A 3 inches waistband is provided to keep it intact at your tummy even while lifting heavy weights. Customers have reviewed this product with 4 stars on amazon, but one feature they didn't seem to like was the size chart. Though the brand claims to have sizes upto 3 XL and perfect to size, amazon reviews are a bit opposite. Be extra  careful regarding your size while ordering these pairs of Yoga Pants.
---
Skechers Go Walk leggings feature a cotton-like hand feel that just fits into your skin. Packed with UPF 40+ and moisture management, these leggings provide excellent protection against uV radiation and pull away the sweat keeping you cool and active throughout your running sessions. Available in more than 15+ colors with matte finish and sizes up to 3 XL, these are another trendsetter and comfy leggings for workout. "So comfy" and " Best Pants Ever" say some satisfied customers on amazon. 
---
At just $20, this AMAZON ESSENTIALS pair of workout leggings have an abundance of features. Small hidden pocket, high waisted, soft fabric and of course the price is stunningly amazing.
If you are looking for leggings that are high waisted for workouts but also nice and soft for just a casual day look, these leggings are the ONE! The brand provides sizes from XS to XXL in basic colors such as black, grey, ginger, navy and pale blue.
So much for just 20$, I mean, wow! Who would let go of such a deal?
---
Ranging from $27 to $80, Nike has a wide variety of yoga pants and leggings for women having numerous patterns, designs and sizes. With excellent high rise waistbands, Nike provides dri-fit fabric that instantly soaks up any sweat making it comfortable for you to workout further. Customers have posted thrilling reviews on Amazon with 5 stars. One of the happy customers claims these are the perfect workout leggings. You can get some best deals on Amazon for Nike workout leggings.
---

First of all, let's praise the wide range of color and patterns available in these SEASUM yoga pants, totally appreciable prints. Along with that, these are the butt lifting tik tok leggings you have been searching for. Reviewers are definitely loving the high band provided for tummy control and lifted butts look. Slay your next tik tok and instagram videos wearing these yoga pants and have an amazing workout session, beautiful ladies. Grab these leggings on amazon for as low as $4.
---
Thess CORE 10 Made with 88% polyester and 12% spandex, these yoga pants provide the right stretch during yoga and heavy workouts. The sizes of core 10 leggings are available upto 3 Xl ranging from $29 to $50. Available in medium, high and cross waist, reviewers have said the waistband of these leggings don't roll down while doing yoga, making them super comfortable and might prevent you from some embarrassing moments at your zumba class.
---
Diversity of colours have been manufactured by the brand in the fabric consisting 87% Nylon and 13% Spandex making these leggings absolutely squat proof. 90° DEGREE BY REFLEX Brand claims to provide gentle compression to midsection giving a toned and slim look. These high rise leggings are quite popular among women in the USA for their excellent fit and soft comfort. There is no doubt that you don't have to think twice before buying these flex leggings for some  extra confident boost.
---
A brand renowned for its premium and basic activewear, Puma workout leggings are super stretchable with 11% Elastane in fabric. These tights feature flat lock seams for comfort, an internal key pocket for storage and dryCELL technology to keep you dry during the exercise, as the brand claims. Price is a little high starting from $40, but quality, there is no compromise in that. Surf through a wide variety of yoga leggings from puma on amazon.
---
Some of these leggings are absolutely basic so they can be a part of your normal workout or yoga session, or can be paired with some crop tops and tank tops for casual day out, Others are in premium range providing extra comfort and sleek look for confidence boost. But all of them are a must try as they are all high waisted and super stretchy.
Still, fitting and skin hugging of these leggings can vary extremely for different body types and shapes, so, there are some factors that are important to keep in mind before going on a shopping spree for above mentioned Yoga Pants. We am going to list some easy hacks on
---
How to choose the perfect Yoga Pants for your body shape?
It usually happens, we buy some workout leggings, try it, and it doesn't look as appealing as it was on that instagram model who was advertising the leggings. This can lead to a drop in confidence, but my ladies, I am here to help, this is totally normal as your body shape might be different from that instagram model. Let's know about the different body shapes and accurate leggings to flatter the look.
This body shape is the most  common one amongst women, meaning the area below your waist is  the widest. You can go for leggings that are high waisted and full lengths, beautifully embracing the curves or opt for wide leg flared trousers which create a balanced shape by skimming down the hips. Plain and dark printed leggings will work wonders and you'll surely  have the boost in confidence you were  once afraid of.
 

Triangle Curvy Body Shape
The main purpose of choosing workout leggings for a curvy body should be to embrace the curves, and not to hide them. Go for plus size friendly  American brands like Marks and Spencer, Fabletics, Asos and many more, that cater sizes upto XXXXL. Leggings with tailored seams and wide high waistbands are perfect for flattering your curvy body shape, beautiful ladies.
Body shape with small and thin torso, low waisted leggings with a crop at the bottom are the ideal fit for an elongated look. Prints and color blocks work best for creating tall illusions.
Both crop and long leggings work for this shape, that are waisted to fit at the midsection and not very high at the tummy. Choose mesh detailed leggings to draw attention to the bottom portion of the legs. In terms of colors, stick to basic ones. 
These were some easy to go hacks for choosing the best pair of yoga pants and workout leggings, but ladies, you could have any body shape, and you are still absolutely beautiful, remember that! Wear anything you want and flaunt the look with these hacks.