How to Use Lipstick to Get Different Finishes?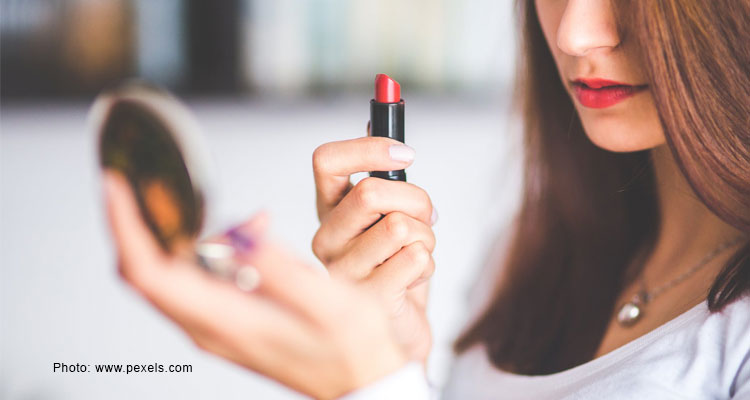 To every woman, a makeup kit would feel incomplete without a minimum of 10 lipsticks of similar shades. With a variation of finishes from mattes to glosses, metallic and more, a perfect lipstick is what can instantly uplift your spirit and make you feel pretty. Moving on to the shades, there's another endless list comprising of the popular ones like the attractive pink, MLBB nude, and a perfect red.
Princessa Aloe Lipsticks Set – 12 Fashionable Colors/ Long Lasting: An assortment of lip colors for every occasion
And, the idea of owning every shade and finish of lipstick possible sounds too good to the ears but not that good to the pocket. And, to help you with that, we've got an awesome way of using 1 lipstick in 3 different finishes. This little, easy hack makes you versatile enough to get a lip color for every look without investing in as many lipsticks. Here's how to use lipstick to get different finishes.
Are you aware of what the tint for lips and cheeks mean? It is a ready-to-use fusion of lipstick and blush. Commonly available in liquid form, it comes in vials or small tubes with a brush to apply the same. And, you can add this tinge to your lipstick shade for glamming up your lips.
To get the finish out of your lipstick, gently dab a small amount of lipstick using your ring finger on the lips. The finger is preferred as it applies the least force. Remember, you should never apply the lipstick directly from the bullet or tube if you want to get a sheer finish. Now get a semi-transparent lipstick style lip balm and apply it over previous lipstick for the final touch. This will highlight the shade without adding more color to it and provide that tinted finish look with a touch of gloss.
And, you are ready with an instantly glowing and perfect look, even in the middle of a busy schedule.
Organic Lip Balm Original Unflavored – 4 Tubes of Natural Lip Balm: Give your lips a burst of moisturizing sweetness
A classic lipstick finish that has smoothness, moist finish, and shines all within. It adds vibrance and liveliness to one's looks while moisturizing lips with the right pigmentation. Although the finish gets off the lips faster as compared to matte, it is one of the best alternatives to the sticky lip gloss. And, it delivers a stronger, hydrating coverage as compared to a sheer lipstick.
To get this finish with your lipstick, keep applying till the color goes opaque. Then, use a shimmery transparent gloss in the lower and upper lips' center. Be careful, as applying only at the center helps prevent lip gloss from bleeding and you get that excellent glossy finish.
Revlon Super Lustrous Lip Gloss: Get this for a high-shine, non-sticky gloss alongside hydrating your lips
Matte lipstick is just the right choice for the women who don't want a shimmery or glossy look. The texture of this finish is smooth, appears the same as velvet on your lips, and lasts longer. Famous matte lipstick shades tend to have strong pigments like oxblood, pink, and red colors. While a matte finish goes dry on lips over time, the lack of moisture can be bad for lips. As a solution, you should apply a lip balm before applying the shade to keep the lips hydrated.
Matte has been a famous lipstick style 2020 due to its bold finish type that lets you make a statement. However, matte lipstick can highlight dryness and fine lines as well. So, ensure to prepare your lips with proper moisturization and exfoliation using a quality lip balm.
Getting this finish with your lipstick is easier. Apply a lipstick coat using a lipstick style brush or finger on your lips, creating clean and sharp edges. And, when you get an excess of shine, wipe it out with a tissue, apply another coat and wipe the shine again. For a final touch, you can dust a little bit of transparent loose powder on the lips to get that powder matte finish. The shade is likely to last long, probably extending through lunch and a post-work outing. But to be sure you don't lose it, pack some powder for touchups.
Aesthetica Translucent Setting Powder – Matte Finishing Makeup Loose Setting Powder: Let freshly applied makeup adhere to the skin for hours
Now, you know how to get those 3 most touted finishes using a single lipstick bullet or tube with these tips for using lipstick. Adding these tricks to your daily routine can change your appearance for good. Let us know which one you liked the most or if you have any other tips on your mind.