Top 10 hiking underwear for women
Planning for hiking is an adventurous and out of comfort zone experience in itself, and the last uncomfortable thing you might want to feel during long tiring hikes is lacy- pacy panties. Comfortable underwears during hiking for women are as important as carrying other necessary stuff, Especially to prevent those itchy rashes near pubic area. Because trust me, once you get these rashes it gets quite difficult to normally walk and hike, that becomes an impossible task.
Breathable underwear for hiking and backpacking comes with a blend of soft fabrics, seamless designs and zero panty lines, catered by quite a many brands in the market. But with such a wide variety of hiking underwear, finding the best hiking underwear for you is not as easy as it may seem. But, relax ladies, I got you covered like always. Further in this article, I have compiled a list of Top 10 hiking underwear for women, that takes care of all your needs, gives the right amount of comfort and won't dig a hole in your pockets. Serving purpose not just for hiking but for workouts and personally these are the best travel underwears for women. Let's dig in and find out
Also Read: 15 Best Training Bras For Beginners of 2022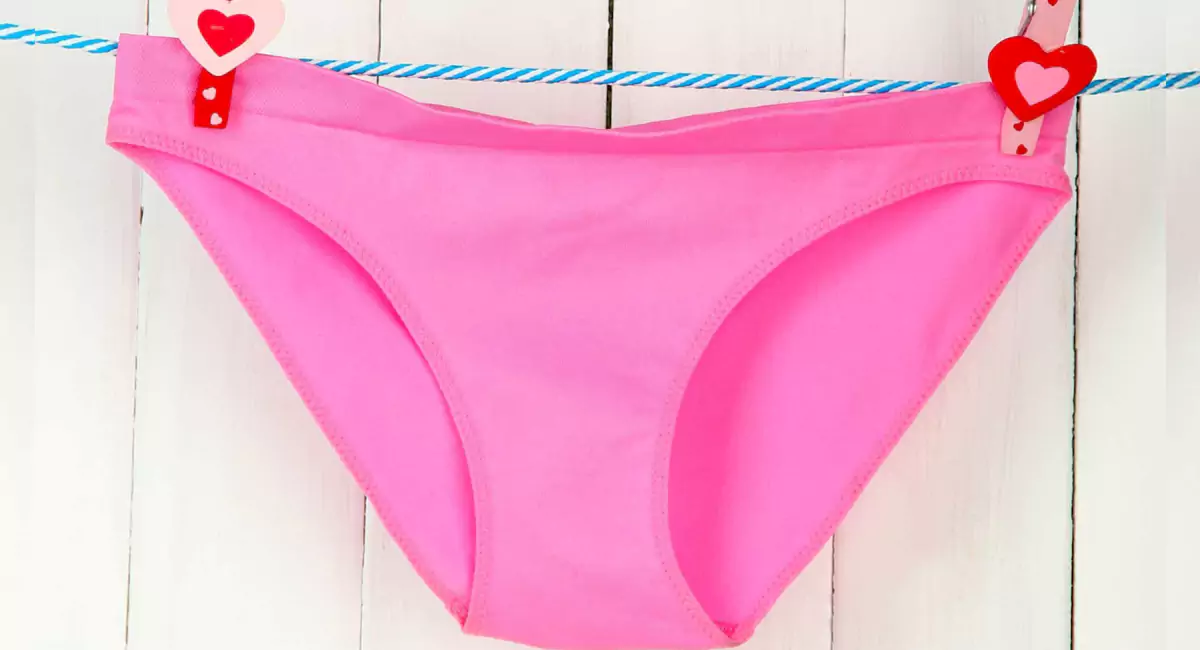 Top 10 Hiking Underwear For Women
---
There is no second thought about the fact that cotton is equal to comfort.  This underwear by amazon essential provides the right amount of stretch and comfort for all your activities, be it hiking, travelling or workout. Made totally tag-free, this won't cause any irritation while walking and hiking, and your worry about rashes will be gone for good. The best part is that it comes in a variety of colors so you don't have to compromise style for comfort. Sizes range from XX-small to 3X-large. All my pretty ladies, pick up your phone, order this hiking underwear and get ready to rock  your next hike.
Pros-
Cons-

Comfortable fabric

Seamless look

Excellent Range of Sizes

Limited sizes

Not perfect for curvy physique
---
New balance seamless hipster underwears are a perfect blend of comfort and fashion, providing the perfect technology and style for you. Made from a lightweight fabric, these undies are seamless, stretchable, breathable and durable. Packed with a quality that eliminates odor and absorbs moisture, you can hike and travel without worrying about sweaty and sticky underwears. These underwear are washer and dryer safe. For ideal athletic freedom, elastic waistband is the ultimate feature.
Pros-
Cons-

Seamless design

Odor and moisture absorption

Elastic waistband

Limited sizes

Not perfect for curvy physique
---

These quick drying hiking underwears are made with lightweight mesh fabric that can effectively wick away moisture. These cute chick underwear are both stylish and comfortable, ideal for your romantic as well as adventurous trips. The stretchable fit will work wonderfully for you if tight elasticated underwears suffocate you. These can become your favourite pair of undies for hiking featuring salvador anti-odor formula. You won't even have to worry about irritation from the tags because those can be torn off easily. Also, these are suitable for all body types.
Pros-
Cons-

Dry quickly

Stretchable 

Quick Clean

Travel friendly 
---
These women's full cut mesh underwear are ideal for travel, weekend hikes, treks, workout and jogs. If you are someone who sweats a lot, these briefs get you covered with their moisture wicking formula and odor reducing treatment. The mesh fabric is super breathable and improves airflow to keep you dry throughout the activities. The brand claims these underwear to be full coverage and stretchable, that just hugs your skin comfortably. These are quick drying briefs, so you won't have to pack tons of underwear for your trip.
Pros-
Cons-

Quick drying

Moisture wicking formula

Full coverage

Uncomfortable elastic

Not plus size friendly
---
The brand creates underwear with elastane fabric blend to provide unparalleled breathability and support for your crotch. These bikini briefs are totally tagless, seamless and durable. Made with a 4 way stretch formula, they are so comfortable that you will absolutely forget that you are wearing these undies. Equipped with moisture wicking and odor resistance, these underwears let you enjoy your day and keep you protected all day long.
Pros-
Cons-

Breathable Fabric

Moisture Resistant

Runs small in size

Thick material
---
Made with 54% cotton, 40% Polyester and 6% Spandex, this hiking underwear is curated of one of the best fabrics that make it comfortable, stretchable and moisture wicking. While hiking when things down there get hot, these panties cool you down with comfort throughout the day. These panties feature the classic silhouette with a soft waistband that sits slightly above the hips and offers moderate coverage. They are made tag free with cotton liners inside, so your problem for keeping your pad in place while hiking is also solved as cotton lining won't let your sanitary pad slip away. 
Get ready to be stocked with these panties that come in a pack of 4, perfect for vacations, hiking and even lounging.
Pros-
Cons-

Coolblend fabric

Moisture Wicking Formula

Some of you might find it low waisted

Limited sizes
---

If you are a fan of sleek designs with a touch of comfort, this one is the perfect hiking underwear for you. New balance is already known for its active wear worldwide, and these panties are an add on to the appreciation of the brand. Available in so many cute colors, these are priced at  $18 for a budget friendly pack of 3. These underwear are designed especially for active wear for athletes focusing on comfort, performance and style. Almost zero seams are visible under your leggings giving you the flawless look. 
Pros-
Cons-

Seamless

Brand value

Budget friendly

Limited size

Sizes run small
---
Priced at 29$ for a pack of 10 multicoloured hiking underwear, these are one of the most budget friendly yet comfortable underwear for hiking. Brand gives you the versatility to choose among various color options, so that you don't have to compromise with style for comfort. Lightweight and mesh fabric, with quick drying technology these panties are perfect for trips where you don't want to pack heavily. You can just wash and reuse these panties. Go and rock those girl trips with these comfortable budget friendly underwear.
Pros-
Cons-

Comfortable design

Stretchable fabric

Budget friendly

Tight elastic

Visible seam
---

Made with a combination of light merino wool and lycra, this pair of panties is perfect for you if you sweat a lot down there. For someone living in the cold areas of America, these underwear are a good investment. This thong features jersey core spun fabric that is known for keeping the temperature warm and allows you to hike comfortably in cold weather. With seamless elastic and flattering slim fit, you can layer it under your leggings in winters for lounging or sunday shopping. The forward chafe free design makes them the simplest yet most effective underwear for active and daily wear both. 
Pros-
Cons-

Chafe free design

Warm fabric

Invisible under leggings

Some of you might not like the fabric

 Not suitable for sensitive skin
---
Brand claims this underwear to be low rise with perfect comfort for waist and crotch area, which provide a flawless look under clothes. It is designed with breathable cotton fabric  that can be carried under any dress all day long. Ideal underwear for hiking, travelling, backpacking or even just sitting in your office, it's so comfortable that you can wear it at night while sleeping and you won't feel anything touching your crotch. Priced at $18, these panties are available in various colors that are stylish and full of glamour. Rock your honeymoon, hike or girls trip by investing in these panties.
Pros-
Cons-

Seamless

Breathable fabric

Stretchable waistband

Limites sizes

Cheap fabric that tears up easily
---
I am pretty sure now your confusion about buying the perfect hiking underwear is somewhat solved, and you can invest in the above list brand with your eyes closed.  But keep the pros and cons table in mind, and find the perfect fitting underwear according to your body type, climate and other requirements. One click on amazon and enjoy your vacations comfortably with no worries of crotch rashes and irritation.