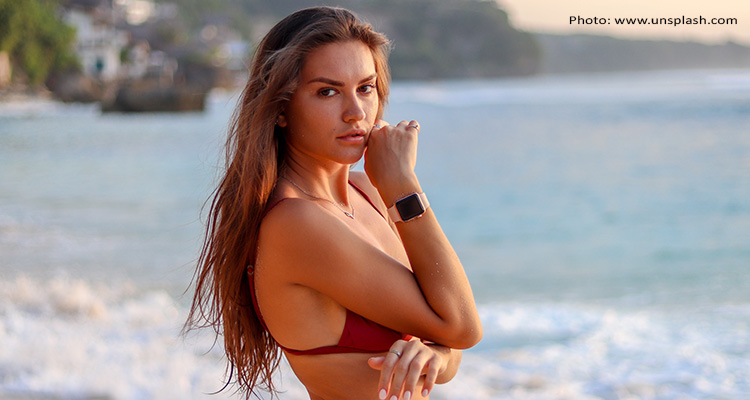 The swimsuits have changed a lot over the years. Even the name has changed over time. First swimsuits were no suits at all. From full covered dresses to bare bikinis, swimwear has gone through lots of changes than any other garment.
Here are some highlights from the past that changed the swimwear-
1800's
In Eighteen Century, women swimwear was restricted to bathing gowns. It was a long and loose ankle length full-sleeve chemise type gown made of wool. Modesty was very important in that era. Women were impelled to cover their bodies for the sake of modesty. Top of the long dress covers the women figure. They even used to sew weights into the hem of their swimsuit to prevent it from floating up and showing their legs.
1900's
In early nineteen century, women top became knee length which was worn over bloomers. By the second half of 19th century, the sleeves became shorter; the bottom reach only to the knees and the top became knee length. Women also had luxury to use bathing machine at beaches. It allowed Victorian lady to bath and spend time on beach in complete privacy. These bathing suits were accessorized with long black stocking and lace up bathing slippers. They were famous in late 1800's and early 1900's.
During 1920, women ditched long sleeves and skirts but still they had to wear a certain length to avoid exposing much. Else they would be fined or arrested to show indecency.
In 1930's more fitting suits started taking place with higher cut legs and lower neck lines. They were gradually hugging the women's body.
In 1943, the government issued the regulation to cut down the usage of fabric of swimsuits by ten percent. To abide by the order, manufacturers made two-piece with showing off midriff. Nevertheless, they were worn only to beaches and they were considered indecent to worn in public.
In 1952, Brigitte Bardot wore bikini in movie (Manina-The Girl in the Bikini) for the first time. Showing navel was considered indecent which led 50,000 people to ban bikini.
In 1964, Rudi Gernreich a designer produced monokini. It was a controversial type of swimsuit which included a bottom and two straps only. It started from midriff to upper thigh which was held up with two shoestring laces around the neck.
In 1970, bikinis shrank and women were showing more midriff than ever. By the next decade wild prints took over. This time necklines were deeper from front and more exposed from back.
Tankinis became popular in 1990, with mix and match concept. These designs were more athletic and colorful.
During 2000's, designers took inspirations from and made on piece swimsuit. It was the most loving swimsuit.
During 2000's new era swimsuits invented and they were more exposed swimwear. With the time swimsuits had gone through drastic change. Women are comfortable in these swimwear and not ashamed of wearing it.