Get a Charming Glow with Top 5 Foods for Healthy Skin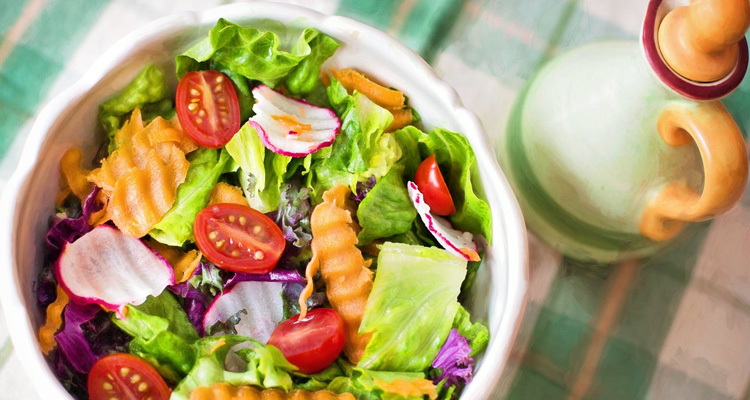 Is that little pimple on your face scaring you? Do you wish for clear, glowing skin? Then the old age saying, "You are what you eat" has never been more accurate. It is imperative to have a diet full of nutritions for clear, radiant, and healthy skin. An unhealthy food not only harms your internal organs like kidney and liver but also impacts on your skin directly. No matter how dedicated you are with your skincare routine and the products you use, it is essential to feed your skin from inside at the same time.
From staying hydrated to having healthy skin and body, the secret lies in your fridge. Did you know this? Having Mediterranean style food is best for your skin. Some certain fruits and vegetables are especially useful for your skin. Yes, that's true. Let's amaze you further with this list of best food recommendations from experts for healthy skin:
Tomatoes
'Red as a tomato.' Wondering why tomatoes are used to describe beauty? Well! That's the rich Vitamin C content in them that acts as an antioxidant and promotes healthy radiant skin.  Besides, richness in lycopene also helps promote long term protection against UV radiation. It removes the harmful oxygen radicals, prevents rashes, and stops the skin from aging.
Yogurt
Love eating yogurt? It's your time to be happier. Scientists have approved the healthy effect of eating or applying yogurt on the skin. It contains good bacteria and helps indigestion. As skin and stomach are interlinked, yogurt prevents the build-up of toxins in your body. Read this carefully! A sound digestive system and proper bowel movement are secrets to good skin health.
Pumpkin Seeds
Need a superfood? Here it comes. Because of high zinc content, pumpkin seeds are known to be the superfood for the skin. The seeds also contain oleic acid and linoleum acid, which hydrate your skin and add more glow. They also prevent clogging of pores to make your skin refreshingly clean and healthy.
Watermelon
A high content of water and Vitamin A makes watermelons one of the best foods for healthy skin. Alongside keeping the skin hydrated and nourished, it also promotes the shrinking of your body tissues. Serving as a natural toner, watermelon can also reduce the free radicles that slow down the signs of aging.
Almonds
Take 5-6 almonds every day or make a paste and apply it on your face!! Almonds are rich in vitamin E and soften the skin when consumed or used daily. You can also apply almond oil or milk to protect your skin from damage caused by sun exposure. In short, almonds are a powerful antioxidant, prevent aging, and also bolster the skin against cancer.
Do you think getting a flawless skin isn't an easy thing? Well, that might not be true if you take proper care and feed it with enough nutrients. Put these foods in your diet plan and let your skin grow healthier, more reliable, and attractive.
Don't expect a miracle to happen overnight. But once you start eating healthy, you can expect the changes in six weeks.