All You Need To Know About New Releases on Netflix In February 2021
Movies, Web Series, DocuSeries and Reality Series- Synopsis, Release Date and Trailer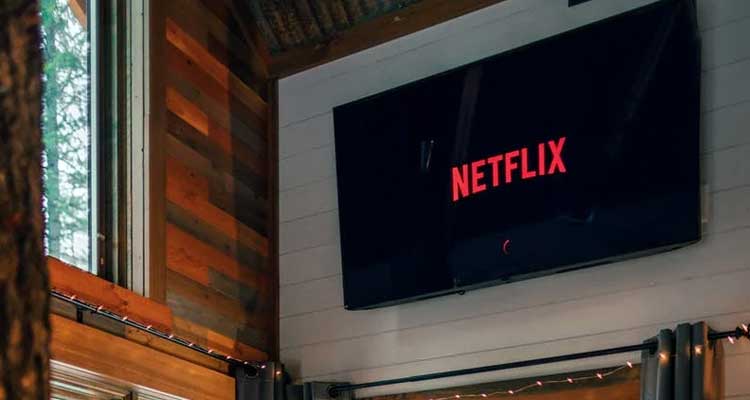 February 3
Firefly Lane (New Series)
Firefly Lane is the adaptation of the novel with the same name which was written by Kristin Hannah. The series narrates the stories of two female friends and their friendship with ups and downs. The series itself is set in the mid-1970s and follows the coming of age story that spans three decades. It mainly focuses on Kate Mularkey and Tully Hart and their relationship from inception to today. As an intimate tale of two friends this would be an exciting to watch this 10 episodes series.
February 5
Malcolm & Marie (New Movie)
With Euphoria creator Sam Levinson directing, Zendaya and John David Washington, there are only two people in the movie, and the entire conflict is about the relationship between these two characters. The movie shares a story of a film maker and his wife. When both return home after the critics award night then suddenly their relationship takes turn and the test of their love starts.
February 10
Crime Scene: The Vanishing at the Cecil Hotel (New Docuseries)
Crime Scene documentary is based on true events of the year 2013 where a Canadian student Elisa Lam who was staying at Cecil Hotel in downtown Los Angeles, disappeared. Directed and produced by true crime extraordinaire Joe Berlinger, this docuseries will explore strong reasoning behind Lam's final moments and is set to deconstruct the mythology and mystery surrounding the infamous crime.
February 11
Red Dot (New Movie)
Red Dot is a Swedish film about a young couple who are going to become parents and wants to revive their relationship and decides to travel to magnificent expanses in the north of Sweden for a ski trip together. Problem arrives when the trip quickly turns into a nightmare when a red laser dot appears in their tent, and they are forced to flee into the unforgiving wilderness pursued by an unknown shooter.
February 12
Buried By the Bernards (New Reality Series)
In this an offbeat reality series of the big hearted Bernards manage their budget friendly funeral home and help others in grieving.
To All The Boys: Always and Forever (New Movie)
This movie is the follow up of both 2018's movie To All The Boys I've Loved Before and 2020's sequel To All The Boys: P.S. I Still Love You. The movie starts when Lara Jean enters her final year of High School and she's looking forward to spend the time she has left with her boyfriend, before they go to college.  Her boyfriend Peter, having been accepted into the University of Virginia early on a sports scholarship, she is still waiting to learn if she has been accepted too.
February 15
The Crew (New Series)
This is a comedy series of a NASCAR garage crew chief when the owner of the garage steps down and hands over the team to his daughter, the crew chief finds himself at odds with the tech reliant millennials she starts bringing in to modernize the team. Then crew chief protects himself and his tight-knit crew from her attempts to modernize the team.
February 17
Behind Her Eyes (New Series)
Based on the best-selling book by Sarah Pinborough, 'Behind Her Eyes' the series was written by Steve Lightfoot. Louise has been working hard to support herself and her son with the wages from her part-time job since her husband walked out. Her son is her only focus – until David Young walks into her life. Successful and charming, Louise is tempted and the pair embarks on an affair. But then Louise meets his beautiful and elegant wife, Adele, and finds herself caught in a series of lies.
February 19
I Care A Lot (New Movie)
Marla Grayson has made dozens of senior citizens trapped in her permanent care. She is a highly successful legal guardian with a knack for exploiting the law to her financial benefit. After discovering her seemingly innocent new client harbours dangerous secrets, Marla and her partner come to find they have unknowingly triggered a battle with a ruthless adversary.
Tribes of Europa (New Series)
Tribes of Europa is an upcoming Netflix German sci-fi series. In the near future, in the year 2074, the continent has been split into several warring Tribal states, fighting for control. Three siblings are caught up in the conflict when they come into possession of a mysterious cube.
February 23
Pele (New Documentary)
Pele is a documentary that tells the story of the legendary soccer player and his quest for perfection. The narrative explores how Pelé, the only man to win three World Cup titles, went from a superstar in 1958 to inspiration in 1970, during a dramatic period in Brazilian history.
February 24
Canine Intervention (New Reality Series)
This show follows Oakland based dog trainer who is called upon to help treat the behavioural issues of even the most challenging canines. So, if your good boy or girl is may be actually sort of naughty, you might be able to pick up some new dog training tips and tricks from this show.
Ginny & Georgia (New Series)
The series follows Georgia's attempts to give the family a fresh start in the New England. However, the new home doesn't come without some of Georgia's past resurfacing. The story of a mother daughter duo where daughter is much more mature than her mother, could be interesting to watch.
February 26
Call Me Crazy (New Movie)
Call me Crazy is a dark Spanish comedy about a man who checks himself into a psychiatric hospital in order to spend more time with a woman who lives there after he spend one special night with her.