Top Seven Interesting Movies from Hollywood about Porn Industry
What is the first thing that comes into your mind when you hear the word 'porn'? Well, we already guessed what thing comes into your mind and it's censored here. Jokes part, even though porn movies are illegal in India, Indians forms a big chunk of audience for such movies. Unlike in India, Porn Industry is regarded as any other normal industry in the West especially in the USA. Here have picked seven interesting movies about porn industry that will give you a sneak peak about the industry most us have no idea about.
A Serbian Film
 One word of concern before watching this movie is that this movie is not for the faint-hearted. A Serbian Film is one of the most gut-wrenching, controversial, and gross movies ever. It tells the truth about human nature and the porn industry in the most ghastly form. The movie starts with a scene where a kid accidentally watches a porn movie where his father acted as a porn star. The movie is about Milos, an ex-porn star who was offered to act in an art movie but as opposed to his expectations, the movie forced him to have sex with the front of kids and things get more horrifying when his wife is raped in front of him and he has to do pedophilic acts. He goes insane after such incidents and goes on a killing spree. Watch the movie if you want at your own risk.
Also Read: Top Seven Romantic Shows Streaming on Amazon Prime You Can't Miss
The Girl Next Door
Imagine if the girl next door to you is actually a porn star. Yeah, it's an entertaining movie about a porn star, Elisha Cuthbert who gave a brilliant performance in this movie where she showcased both her sweet and vulnerable side along with looking drop-dead gorgeous. This amusing movie features Emile Hirsch, Paul Dano, and Timothy Olyphant along with Elisha Cuthbert and the movie is full of comedy, adventure, and some interesting twists.
Lovelace
Lovelace is a biopic on the famous porn star Kinda Lovelace and Amanda Seyfriend plays that character. The movie tells us about the life of Kinda Lovelace, how she got into this industry and became famous, and her personal life and how the line between the two gets blurred. The movie showcased the truth of Hugh Hefner, the founder of Playboy magazine, and how he traumatized her for many years. The movie was highly acclaimed for the performances in the movie and especially of Amanda Seyfriend as Kinda Lovelace and James Franco as Hugh Hefner.
Boogie Nights
Boogie Nights are considered the best movie made about the porn industry. Paul Thomas Anderson directed the movie with an ensemble cast of Mark Wahlberg, Julianne Moore, Philip Seymour Hoffman, Burt Reynolds, William H.Macy, and John C. Reilly. The movie is about the rise and fall of a successful porn star Dirk Diggler, a character that is inspired by the real-life porn star John Holmes. The movie shows the reality of the porn industry that is not as fun as it seems.
Orgazmo
South Park bro Trey Parker the co-creator of the famous cartoon series South Park has written directed and acted in the movie Orgazmo. The movie follows the story of an innocent and gullible Mormon guy who wanted to be an actor but ends up doing a porn movie about a sex superhero to pay for his wedding. The movie is a fun ride with a silly yet entertaining storyline.
Finding Bliss

Finding Bliss tells the story of an idealistic girl who always dreamt of making her own movie one day and when she finally comes to Hollywood to realize her dreams and she finds out how tough it is to make it big here. To sustain herself takes a job as an editor in a porn production company and tries to use their facilities to make her movie. It's a funny take on the porn industry and it had great supporting actors cast with Jamie Kennedy and Mircea Monroe.
The People vs. Larry Flynt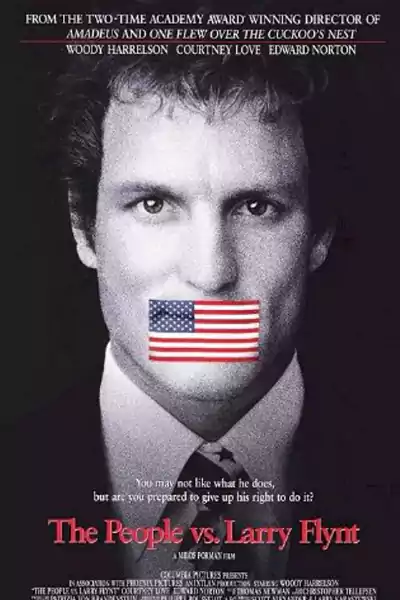 Woody Harrelson plays the real character of Larry Flynt, the biggest name in the porn industry during the period the movie is set. Larry Flynt is also considered the most powerful personality in the porn industry. The movie is not his biopic but important parts of his life and how he was part of many controversies and court hearings because of the industry he is working but according to him he is not doing anything bad and just doing his work just like other people. The movie primarily focuses on the DeLorean leak instance, the Jerry Falwell case, and his antics during the court proceedings.