Unknown Facts about Kamala Harris – US Vice Presidential Candidate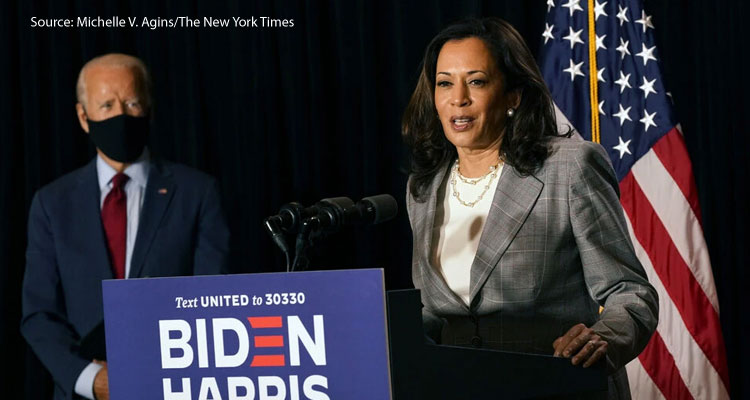 Kamala Harris, a former presidential candidate, is the new vice presidential running mate of Democratic presidential nominee Joe Biden. A tweet by the Biden campaign confirmed the news. Harris made to the headlines for her sharp criticism of Biden on the campaign trail besides controversy over her tenure as a prosecutor in California.
Minutes after the announcement, President Trump tweeted a video mentioning Kamala Harris as "rushing to the radical left." As per Trump, her support is for hikes in taxes and Medicare for All.
Here are a few unknown facts about Kamala Harris:
Fact 1: She is the first candidate of Indian origin and the first black woman earning a US party ticket
Harris' parents are immigrants. Her father, born in Jamaica, is a Stanford University emeritus economic professor. And her mother, a breast cancer researcher, did her last ten years of research at Berkeley Lab.
The announcement signifies a remarkable shift in the Democratic Party by recognizing how important Black people, and precisely Black women, are to the base.
Fact 2: She was popular in social circles in San Francisco, even though she had a modest upbringing
After her parents' separation when she was 7, her mother raised her. Harris familiarized herself with the social scene in San Francisco, home to political families of California, such as Pelosi's and Feinstein's.
Her longtime friend Sharon Owsley mentions a group of people in San Francisco. They socialize with each other and support the art, the ballet, and the opera. However, entry to the group depends on your attribute – your smartness. Kamala was a member of the group because of her appeal.
Fact 3: Harris didn't like her comparison with Obama
"The female Obama" title followed Kamala Harris for years, right from her tenure as a district attorney. A longtime adviser, Sean Clegg, mentioned that Harris never likes being reduced to a demographic stereotype. She was a prosecutor, and they don't have a similar life experience. Harris, on her comparison to Obama, once stated, "Don't define me based on something a man did."
However, former President Obama praised Biden's decision stating that Harris is more than ready for the job.
Fact 4: Harris is eligible to serve as Vice President of the US
After Biden's campaign announcement, President Trump said he heard Harris doesn't meet the requirements of Presidentship (or Vice Presidentship). He stated the reason that her father is from Jamaica and her mother, an Indian. Since Harris was born on US soil, she is a US citizen by birth under the 14th Amendment. This makes her eligible to serve as a vice president and even president of the US.