The USA Would Have Been Totally Shut Down if Joe Biden Was President
Joe Biden Says that He Would Shut Down the Country if Experts Advise So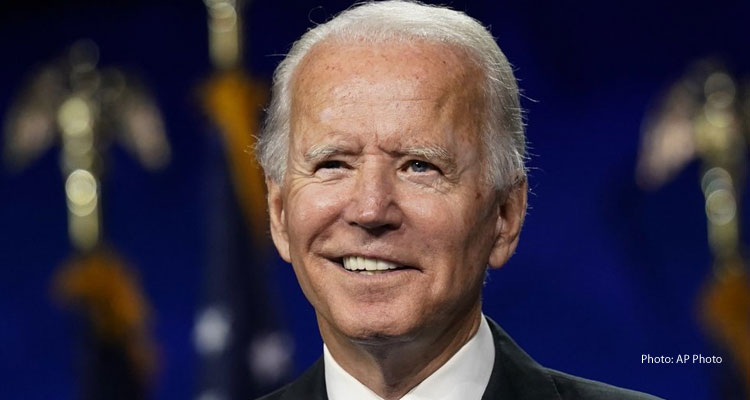 During an interview with ABC News, former Vice President of the US Joe Biden expressed his readiness to do whatever it takes to save lives. He conveyed that he will shut the country if scientists or medical experts recommend if he is elected as the President. Mr. Biden said, "To keep the country running and moving, the economy growing, and the people employed, you have to fix the virus, you have to deal with the virus."
While Biden is ready to follow scientists for a decision but the fact is that the latter themselves aren't sure. However, scientists are still confused about the measures that need to be taken in the current situation. They first said masks won't help but now are advising using them. Initially, ventilators were considered vital by the research, but now they are suggesting other clinical methods. Most of all, they advised strict lockdowns, but we all have learnt that lockdowns are going way more costly than the virus itself.
President Trump had shut down the country for six weeks in the month of March according to public health advisers. That led to thirty million people filing for unemployment by the end of April. The States lifted the lockdowns as it was difficult to sustain the economic damage.
The vice presidential nominee, Biden, has been continuously criticizing Trump's administration for their way of handling the situation. According to him, he would have dealt with the pandemic more seriously than the current President. Making it compulsory for everyone across the nation to wear masks could have been his strategy for citizen's protection. Besides, masks shouldn't be treated as a burden but a patriotic duty of all the citizens.
After the interview, Joe had to face a lot of criticism as the President's role should be to consider both economic and national interests.
Response to Biden's Statement
Trump's 2020 campaign adviser Jason Miller backlashed in his tweet, "Bridgend says he'd defer to scientists on Covid-19 lockdown. That's not a President's job". Mr Cruz, Texas Republican, has also called Joe Biden's comment as 'madness' and criticized him for having a plan to crush the economy and kill tens of millions more jobs.
In a Monday staff editorial, the Wall Street Journal also stated that Joe Biden's comment on shutting down the country is a misjudgement of the President's duty. Even Dr. Anthony Fauci ha said that the shutdown doesn't need to continue in the same manner as before.