Mirror Decorating Ideas for Empty Walls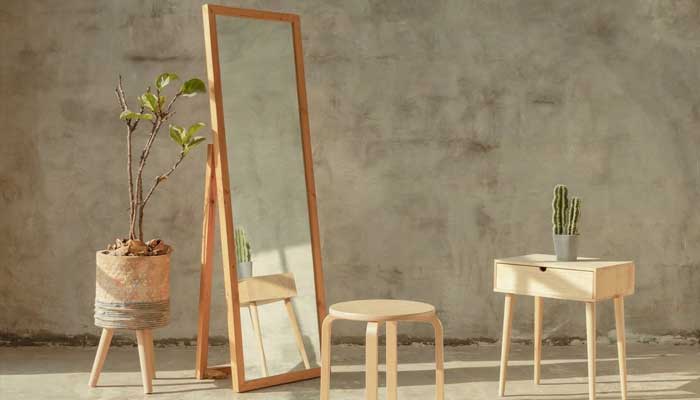 Mirrors are not just an object to put in bathroom and use it for grooming purpose only. Strategically, mirrors can embellish your house. If your home is small it will also help in making it look big. Mirrors have almost a magical ability to make a room seem bigger and brighter and can be used to visually expand the size of small homes. There are different and numerous types of mirrors that you can use as a decorative piece at any place in your home. Just do not limit yourself to a circular or rectangular one. Not only they will embellish your walls but will make a dull room look brighter.
Using mirrors in a type of style from antique to vintage to contemporary is an easy way to make an impact in any room in the house making walls more visually interesting.
So, if you are planning a renovation or you are in the process of decorating your home, there are many interesting and beautiful mirror ideas to inspire your home's new look.
Take a moment to look at some of the mirror ideas that we have gathered and hopefully it will provide some inspiration.
Circular Decorative Mirror- Circular Decorative Mirror is proven to be the most versatile one. They look elegant wherever you put them. Mirrors with ornamental embellishments, colored frames, or metallic frames can elevate the overall look of your room.
Large in Size Mirror- If you have a small room you want to add depth to, a full-body mirror is your best alternative. Don't be afraid to bet on a large mirror, preferably a mirror design that matches the stay and is also fashionable. Without hangers or feet, simply place a large mirror with an elegant frame supported by the main wall of the room. This way you will create a great dimension.
3. Unconventional Mirrors- Unconventional Mirrors adds interest to an expected placement. A mirror with an interesting or unusual shape or design can actually be a very nice alternative to your art of decoration. There are very unusual shapes of mirror are available and you can do lots of fun while adding it to your living room or bedroom.
Twin Mirrors- If you feel like one mirror wouldn't really be enough or wouldn't create the effect that you're looking for, consider decorating the space with two or even several mirrors.
Hanging Mirrors – Sometimes using mirrors only for the purpose of decorating could do wonders for your walls. A mirror doesn't have to reflect anything every time. Hanging mirrors can make the walls look more attractive.
Built-in Mirrors- A built-in mirror can be another fix for some accent walls. You can fix them or strike them to the walls. But remember to use a frameless mirror to create an effect. Or you can also use acrylic mirror stickers as well.
Use the mirrors as if we were looking for a merely decorative element that brings to the house a fair touch of elegance. So remember, mirrors are an easy and inexpensive way to add some style to a space.