Top 5 Biggest Fall Fashion Trends to Must Try in 2021!
We are almost ready to welcome fall. It's time to retire our shorts and pull out the winter coats and cardigans. However, this winter season is not going to be the same as we will be fighting the pandemic. But that's no reason to go boring and dull this season, especially when we got fall fashion trends 2021 here.
Before you start digging in all those runways and shows to know the fall clothing trends, hold on!! We have simplified it for you. The time might not allow you to wear these any soon to a party or a date night. But talking about in-trend fall styles for women and men will let you know where you should invest. Here is the list of fall 2021 fashion trends to rescue bits of you from the quarantine blues!!
Also Read: Top 5 Spring Fashion Trends of 2020 for Women to Know and Shop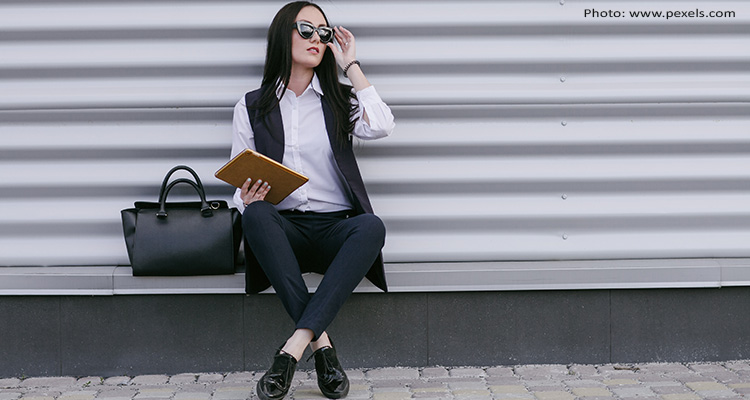 Leather Everywhere in Fashion Trends 2021
Leather was one of the biggest hits last year, and it doesn't seem to diminish this year too. This season designers evolved the use of leather from a pair of pants and basic jackets to leather jumpsuits, dresses, culottes, and even shirts. Besides, colors also play a role in this year's top fall trends with green, red, and burgundy leather options available.
This leather high waist skirt goes well on casual as well as party days.
Product: Zeagoo Women's Synthetic Leather High Waist Midi Long A-Line Swing Skater Skirt
Faux Fur – Must Have Fall Fashion
Want to look classy and refined?? Then faux fur is the trend for you this fall season. This is an animal-friendly material that makes you look trendy on any occasion. Any color, be it black, white, or grey, will make you look classy if you style it well. There are many ways to wear a faux Fur such as a coat, scarf, or boots. Believe us, you are going to conquer the streets with this one of the fall winter 2021fashion trends.
Move out in style this fall with a pretty long sleeve faux fur coat jacket
Product: PRETTYGARDEN Women's Fashion Long Sleeve Lapel Zip Up Faux Shearling Shaggy Oversized Coat Jacket With Pockets Warm Winter
Buy From Amazon
Fringe – Fall Clothing Styles
After being around for a few seasons, fringes are set to be a big thing this time. Designers are using fringe detailing almost everywhere in the most creative ways ever. From denim jackets to pair of pants, dresses, wedged sandals, and bucket bags, the list goes on. Initially, this must-have fall fashion may appear daring, but once you wear it, you will feel its worth.
Wear those fringes for an extra charm
Product: Tengo Women Stretchy Distressed Rhinestone Fringe Crystal Denim Shorts
Tiger Print – Fall 2020 Color Trends
Wondering if something is staying like evergreen? Well, yes, there is it. We see animal prints as a trend in almost every season, and this year it's all about tiger prints. You will get to adorn a monochrome look with the black and brown combination. Hold them tight if you already got one of these fall clothing styles.
Roar out to the bold you with a tiger print on
Product: uxcell Men's Leopard Prints Shirts Round Neck Cheetah Pattern Short Sleeve T-Shirt
Metallic – Fashion Trends 2021
Metallic is one of the fall trends for women and men that is re-emerging from the past. Are you ready to embrace it? Balance a metallic dress with the neutrals or wear a shimmer metallic top with a pair of jeans. Pull them out of your special hours to a daily routine, and you can add a metallic mask. Yes, that's trending too!!
Let those metallic add an extra shine to your personality
Product: Eliacher Women's Shiny Liquid Metallic Wet Look Flared Bodycon Pencil Skirts Sexy Short PU Skirts
Buy From Amazon
Haven't you started shopping for this fall season fashion trends 2021 yet? Pick your favorites from above and order the latest collection before everyone else does.