Chrissy Teigen is expecting her third baby with John Legend
Chrissy Teigen is Expecting Her Third Baby – This Time Conceiving Naturally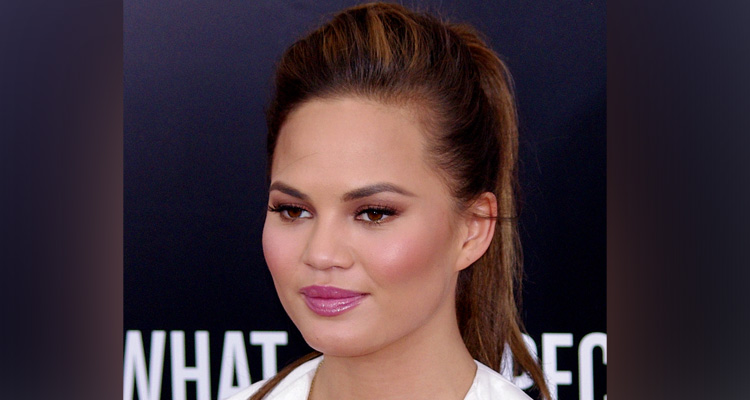 Yet another corona baby news is out there. But this one's unique and is referred to as a legendary because of to-be father, John Legend. Another fantastic fact about this baby is that Chrissy is having a natural pregnancy after having two babies through IVF.
Chrissy Teigen dropped a confirmation about her expecting a third child with her husband, John. Along with this announcement, she published a video showing her baby bump. She announced through her social media account on Instagram.
How They Released the News?
This news followed another happy story of John's premiere for his music video for 'Wild.' After this, the singer published a video including Legend and Chrissy joined by their children, Miles (2-year-old) and Luna (4-year-old). Here, the camera puts a focus on Teigen's baby bump. Though John didn't make any public post about this news, he tweeted a smiling-heart emoji on his account. Though Vevo only mentioned about a beautiful surprise inside, Chrissy took it to Twitter and Instagram later to confirm the news.
John's Reaction on the News
So that was all about Chrissy taking the front stage and sharing her happiness with fans. Do you know how John shared his joy? Well, he hasn't shared any public release for the news. But he has been busy checking out and liking those congratulation messages for the couple on Twitter.
Did you know? John's Music Videos are documenting the Couple's Life
Before the 'Wild' music video premiere release, the couple shared words on all those past music videos. Their music videos 'All of Me' (their marriage with no kids), 'Love Me Now' (mentioning Luna), and 'Wild' (Miles) are documenting their entire family life.
To this, John expressed his joy, saying that his videos are chronicles of how his family grew. He also added that the latest video puts light on their journey's next chapter.
Teigen's Journey of Mental Distress During the Last Two Pregnancies
While speaking to 'Glamour UK' earlier this year, Teigen has been talking about how depressing her journey has been. She has been struggling to conceive due to fertility problems before she opted for IVF. After she gave birth to Luna through the treatment, she started suffering from depression. Chrissy also mentioned about the stigma that followed. She became an introvert, suffered from paralyzing anxiety, lost baby weight, and more.
However, their life has taken a happy turn now, and we wish the couple gives birth to a healthy, naturally-conceived baby.