Beauty Hacks To Make Your Everyday Look Flawless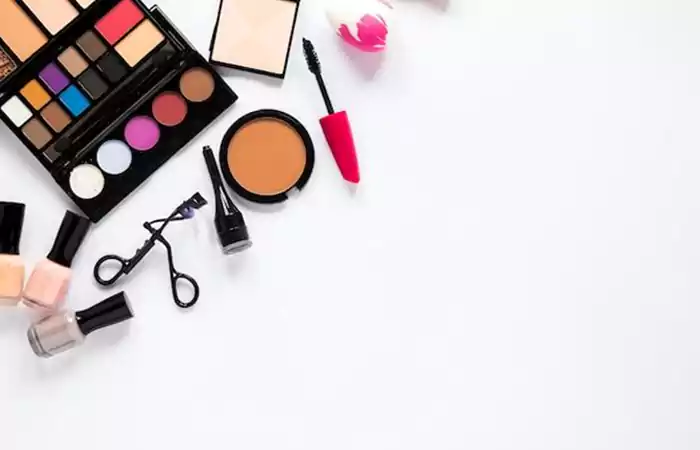 Who doesn't want to look beautiful not just once but every day?
However, there are a lot of things that can turn out to be a hurdle in your way to achieving your goals of maintaining a perfect appearance.
These hurdles can be anything ranging from running short on time to not being exactly equipped with the right information or tips.
So, whatever your concern may be, we have got you all covered! 
Below are some beauty hacks that you would definitely find less time-consuming and beneficial for your flawless day-to-day look.
Therefore, without wasting any more time, scroll down further, read till the end, and get ready to celebrate your beauty!
Keep It All Light
What do you think is one of the most important things that help you get a perfect everyday look?
If your answer is layering your face with a ton of other creams, then we would like to tell you something different!
There's no doubt that you are always running short on time; your schedule is always too jam-packed to spend hours in front of the mirror for that outstanding look.
Therefore, one of our first beauty hacks tells you to keep it light.
Now, you would say, how can I keep it light when it doesn't give me the desired results I want?
Well, we have an answer for this too.
This is where the importance of makeup products like flawless cc cream foundation kicks in.
With the help of such items, you won't have to cake your face up alongside getting it all done in less time than expected.
Focus On Your Eye Shape
The next one on our list of beauty hacks is to focus on your eye shape, especially before applying liner.
The reason is that your way of using liner matters a lot in defining how bold, wide, and attention-catching your eyes will look.
So, let's say you simply want to make your eyes look a bit bigger than the actual size.
Here, your option should be to put the liner in a round shape and not give it a wing at the end.
Similarly, you can also go for other tricks according to how you want to look. 
Religiously Follow A Skincare Routine
This is one of the most important beauty hacks.
Looking after your skin doesn't only mean that you are getting rid of extra dirt and other unwanted impurities.
In fact, it specifically means that you are working on your long-lasting beauty.
So, if you have been skipping out on this part, no amount of mascara or eye-liner will be able to hide those dark circles around your eyes.
Moreover, another benefit of following a skincare routine is that it keeps on recovering your skin from any kind of harmful impacts that it may get due to regular exposure to harsh environmental conditions.
This, ultimately, contributes to your beauty and not the other way around.
Never Sleep Without Taking Makeup Off
How would you feel to wake up to a situation where someone broke into your house at night while you were fast asleep enjoying your beautiful dreams?
A terrible thought, right?
Similarly, this is exactly what happens when you sleep without removing your makeup: every unwanted impurity breaks into your skin.  
So, the next one of our beauty hacks is not going to bed unless you have gotten rid of all day's makeup on your face.
Trim Your Hair Time To Time
As mentioned earlier, nobody has the time to spend hours in front of the mirror just to get done with the daily makeup ritual.
The same is the case with hair styling.
This is where our next one of the beauty hacks kicks in.
All you have got to do is get rid of those split ends whenever they start to make their appearance.
This way, even if you haven't done the most hyped hairdo, you will still be able to look the best version of yourself with rough and frizziness-free hair!
Make Facial Massage A Habit
How can we forget about the importance of a good facial massage when talking about different beauty hacks?
So, here it is.
The importance of massage can be explained in a way that it regulates the blood flow throughout the targeted parts.
Ultimately, this helps in enhancing your natural beauty, and makeup looks all day long.
However, there are some precautions you need to be careful about.
For example, always do an upward facial massage and not the other way around.
This is because you are also supposed to take care of the skin's tightness while working on blood flow.
If treated otherwise, it can cause your skin to lose its stiffness and start appearing saggy before time.
Always Get Your Beauty Sleep
The next point on our list of beauty hacks for aging women and young is to maintain a healthy sleep cycle.
The importance of getting an appropriate amount of sleep is that you get fewer wrinkles, a glowing complexion, less puffy eyes, and more. 
Moreover, it also contributes to your brain and overall physical health, which is a plus for your overall beauty.
Otherwise, you feel sluggish, your eyes lose their glamour, and all your makeup efforts don't match your actual dull look.
Keep Trying New Makeup Looks
The last one of our beauty hacks is to keep switching your makeup looks.
This makes you look like you are always ready to try something new instead of keeping up with the same old appearance.
Moreover, you will be able to test different styling ideas for yourself, which gives you broader options to choose from.
Bottom Line:
There's no doubt that taking care of yourself and maintaining a long-lasting beauty can turn out to be a daunting task.
The reason is that you have got to take care of a ton of things simultaneously.
Therefore, hopefully, the beauty hacks listed above will surely benefit you in one way or another!
If you have got anything to add or suggest, feel free to drop them in the comments section below!