Top 5 Makeup Tips for Women Over 50's for Ageless Beauty
Would you wonder if I say that makeup makes you look and feel good? This is, probably, one of the best things that let you express yourself at any age. While doing makeup, the technique is very crucial as it can eventually change your look and you should go for the best makeup tips for women over 50 only.
What? You are over 50? Do you think makeup can't help you with wrinkles, age spots, and fine lines? Even at this age, you can rely on a little bit of makeup to look your best.
Also Read: The 15 Best Lipstick Shades of 2021
Wondering how to contour a chiseled cheekbone and get the perfect look after hitting a certain age? Here are basic tips for makeup for women over 50's that professional makeup artists talk about. Read on to know how to do make up for older women?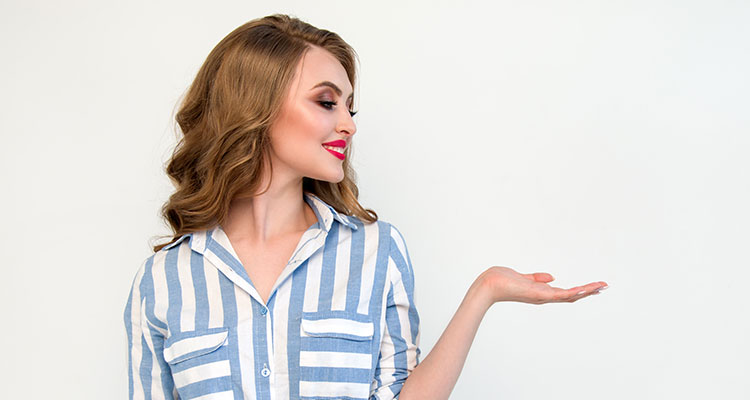 Use the Right Primer
This one's the easiest and the simplest old women tips for makeup. When your face gets filled with fine lines and larger pores, choosing the right primer makes a lot of difference. Get a thick primer and apply its thin layer to the moisturized skin. This gets you a smooth texture and reduces the visibility of fine lines as well as large pores.
Covergirl & Olay Simply Ageless Makeup Primer: Fight the signs of aging and get a smooth skin texture with this primer.


Start With the Eyes
Do you start doing your makeup with powder and foundation like everyone else? Here's a suggestion. Begin with your eyes and that will reduce the risk of putting on excess makeup while settling in your wrinkles and fine lines. When you apply eyeshadow on the eyes, small particles from the makeup brush directly fall onto the cheeks and under the eye. And, this enhances the dark portion under the eye. Once eye makeup for older women is finished, move on to the rest of the face.
Avoid Face Powder
After your 50s, you should avoid using the face powder as makeup looks good without it. If you use powder, your skin appears dry and the fine facial hairs that develop as you grow older are easily noticeable.
Use a Cream Blush
This tip will make you look more youthful and natural. Replace your powder with a cream blush. Consider your face shape and use the cream blush color at your cheeks' apples' height. Blend it upwards with your cheekbones using the best makeup brush set for an instant lift to your features.
Maybelline Cheek Heat Gel-Cream Blush, 0.27 Fl Oz: Get a natural-looking flushed cheek look with the gel-cream blush


Use Lighter Lipstick
It is a perfect idea to use the moisturizing glosses or lipsticks that do not feather or bleed around your lip lines. You should select lighter colors of lipstick for your lips to look poutier and fuller as compared to darker shades. If your lips are thin then don't use a dark color as it makes them look thinner.
6 Kleancolor Madly Matte Lipstick Set: The perfect collection of bold, vivid yet lighter shades of lip colors
Avoid Sparkly Eyeshadows
When you are over 50, your eyelids' skin becomes loose and moves downward over them. While eyeshadow plays an essential role in your appearance, using makeup for older women's eyes the right way helps fight the concern. Overly glittery and dark shaded eyeshadows diminish things. Thus, you should use a light eyeshadow color without huge shimmers that help highlight your eyes. Also, brush up your eyebrows and add a few colors to give texture, depth, and definition to them.
Bite Beauty Multistick (Macaroon): Get this blendable multi-stick and apply it on eyes, lips, and cheeks like a cream.
Use Eye Pencils
Avoid liquid eyeliner because it may look heavy on your face. Instead, use a toupe or soft brown shade pencil eyeliner. Apply it in a manner that helps define the upper line of the lash and tightens your lashes. The perfect idea is to leave your waterline and lower lash alone as defining them will make your eyes appear tired and smaller.
Burt's Bees Nourishing Eyeliner, Warm Brown – 0.04 Ounce (Pack of 2): Compliment your natural eye color with the smear resistant brown eyeliner
Take Care of the Skin Daily
Your skin has grown older too and it needs you to take care of, with the right method and the best makeup for older women's face. It is the simplest trick for aging women as perfect makeup begins with the right skincare. You have to use moisturizer, cleanser, nighttime serum, and sun protection daily to keep your skin hydrated and smooth.
Try these makeup techniques and let us know which one you liked the best. Also, comment to let us know if we missed anything.
Top Viewed Articles