All you need to know about the top Fashion Accessories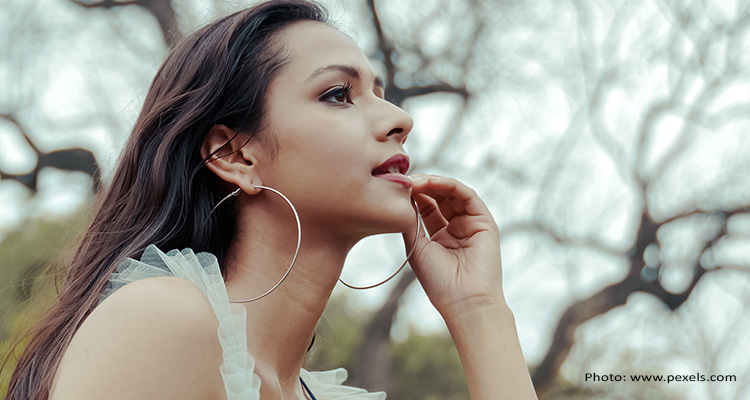 We are always curious to know what will be the fashion trend in the upcoming time. The fashion trend changes constantly. If you stick to one trend, throughout the year, it can be boring. Trying different trends can give you a new look and we will get to know, what suits you or what doesn't.
We are sharing a few new fashion accessories trends that will be ruling fall/winter season.
1- Long Earrings
Earrings are strikingly long and oversized with some mismatch embellishments. Extra-long earrings were seen on runways which were made of leather straps with a buckle that looks like a belt. From Prabal Gurung, a pearly hoops chain that ended in pearl-covered tassels at the bottom, and that was long enough to reach to the elbow.
While some earrings at Louis Vuitton weren't too long, there were few shoulder dusting mock feather earrings. There were worn on one ear.
2- Elegant Earrings
Elegant and delicate earrings are more feminine. These shimmery strings and metal drops are gorgeous. They are not very heavy to carry and able to wear at day time and evening. At Valentino, the copper color choice with a black drop was simply beautiful.
3- Boxy Designs
Boxy designs and rebellious spirit was the concept of runways. You can even call them ear armor. By ear armor, we mean that the earrings that cover the most of the ear. Thread with pearls, beaded chains, cuff to wrap the ear- all was the part of this boxy design.
4- Rhinestone
Embellished rhinestone-studded jewelry was also the part of the runway. Nothing can be more glamorous rhinestone earrings and necklaces.
At Christian Siriano, a thick choker was fully covered with rhinestones with another rhinestone strap hanging down below, looks extremely beautiful.
5- Metal Work
Metalwork has given a fresh and vibrant look. The oversized chain with a matte finish and semi-matte finish tempering hard metal construction.  These metallic and matte finish works were seen on necklaces, belts, and earrings.
6- Quilt Bags
For this winter season, feel some coziness with quit bags. Quilting effect creates a comforting piece. Made of puffy waterproof material, these medium-sized bags are perfect for a snowy day.
While quilt bags can be cozy, but they become totally different from leather. They give a luxury look.
7- Everyday Bags
While this season was full of chunk and heavy accessories, but few brands focused on minimalism. Many people prefer minimal fashion accessories. Simple bags with different shapes made of soft leather gave a sophisticated look for everyday use.