7 All Time Favourite Romantic Teen Movie that You Want to Watch Again and Again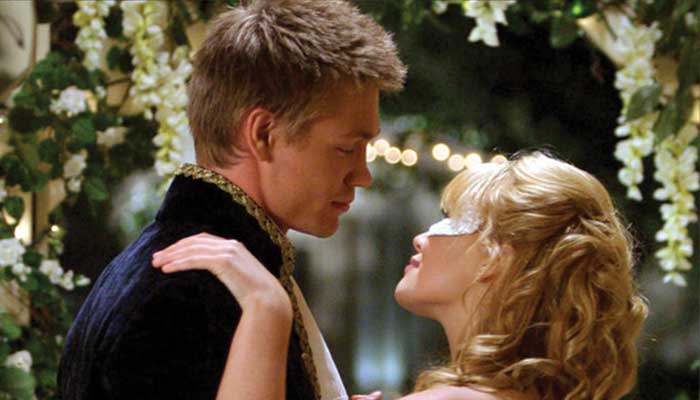 Remember when we were just teenagers or young adults, how vulnerable we were to fall in love? How every small detail would make our hearts flutter with excitement whenever we'd see our crush.
But as we grow up we hardly had time for watching the movie with our beloved. There is never a bad time to watch a romantic movie. Teen romance movies were a way to escape into a love story that seemed too good to be true. Sure, these movies are almost always having some sort of cheese factor, but that's what makes them so much fun to watch, right? Others, however, have been known to cause watchers to go through massive amounts of tissues during the movie.
Also Read: 8 Netflix Shows to Watch While Being on Your Phone
Ahead, we've rounded up the best teen romance movies. So, grab a bowl of popcorn and lay down with your partner and watch these movies and share a lovely moment with them.
A Cinderella Story
A retelling of the classic tale of Cinderella, this modern adaptation to the story is about an introverted girl who has feelings for the popular jock, August Ames. The Sam in you will cry when he runs over to her to kiss her in the rain in the middle of a football game.
The DUFF
The DUFF displays the life of the not-so-popular girl with her amazingly popular friends and many of us can relate to it. This movie is about all girls out there who never learned society's definition of "pretty" and still managed to find their prince charming.
The Edge of Seventeen
The Edge of Seventeen is a coming-of-age story that explores the balancing act between friendship, growing up, and romance. But don't worry, everyone finds their happy ending, in the movie at least. Story of a girl who wants by a bad boy to notice her, later she found him douche and ends up to be with the perfect guy who treats her as she always wanted to be.
The Princess Diaries
Every girl has once in her life thought of becoming a princess or dresses up as a princess. Who doesn't want to be one? And when this movie hit the cinemas, every girl wanted to be a princess with that gorgeous gowns and beautiful tiaras, and oh-so charming prince. The Princess Diaries is a cute romance between Mia and Michael. Even after becoming a princess, Mia does not forget about the times Michael saw her for who she was, rather than how she looked.
13 Going On 30
This is the story of a girl Jennifer Garner- a clueless 13 years old; when wakes up in her 30-year-old body what happens to her? She realizes that her desire to be popular has led her to lose her best friend Matt. This movie shows that you should never lose your true friends in the desire to hang out with the "popular" crowd.
After
After is based on a novel of the same name. This 2019 film is about a teenage girl, Tessa Young, who falls for a mysterious college student, Hardin Scott. Watch them going through the ups and downs of a new relationship.
The Fault In Our Stars
An adaptation of a novel, this movie is surely going to get your eyes wet. Two teens with cancer meet at the cancer support group. Having admiration for the same author both fell in love with each other on the journey to meet their idol which eventually turned out to be a bad idea for them.