8 Netflix Shows to Watch While Being on Your Phone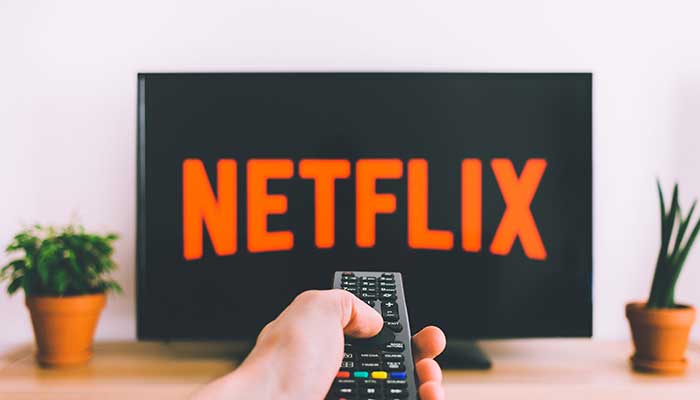 Watching TV shows is the time when you relax and release out the stress of the whole day. They are days when all you want to do is put on an easy-to-follow show on Netflix, get cozy in a blanket, and aimlessly scroll through Instagram, Facebook, Twitter, and even watching YouTube videos. So when you're in this mood to "watch" tv, here's a list of the perfect shows to have on.
Also Read: Celebrities That Follow Gluten-Free Diet
Big Bang Theory
If you have watched Young Sheldon, then you might be familiar with this show. The plot revolves around four socially awkward individuals, Sheldon, Leonard, Raj, and Howard, and how their lives change when they meet Penny.
Friends
You must have come across random short clips or memes about Friends. It follows the lives of six adults in Manhattan as they explore love and friendship, which makes it an easy watch requiring minimal effort to understand the show. With Friends being on Netflix, you have long hours of content to catch up on.
Brooklyn Nine-Nine
If you have heard people using the word "noice", then the credit goes to this show. Brooklyn Nine-Nine is a story about Raymond Holt and his team of detectives, as they solve crimes across the city.
Grace and Frankie
Grace and Frankie is a heartwarming and easy television. Grace and Frankie are long-time rivals. The story revolves around both of them. But when they learn about their husbands fall in love with each other and deciding to get married, they are left with no choice but to rely on each other.
Schitt's Creek
Sitcoms are perfectly chilled out to watch and Schitt's Creek is the one. It follows the story of a married couple who goes bankrupt and is forced to move to an ugly small town Schitt's Creek. Well, do not go with the name, the show is not at all Schitty.
The Good Place
The Good Place is a pleasant and easy viewing comedy series. It is about the fantasy of Eleanor, a saleswoman who is dead. She leads a corrupt life and after her demise, she finds herself in heaven by the identity mistake and tries to hide her past to stay there.
Gilmore Girls
Showcasing the relationship between a mother and a daughter, Gilmore Girls follows the mutual struggles of both the characters. It shows the mutual life struggle of mother and daughter, how a teenage girl goes through her school bullying, her first relationship, and entering into university.
Glee
A show that beats the humor of Brooklyn Nine-Nine and singing, Glee is a story about a high-school teacher who gets together a group of misfit students to participate in the school's show choir club. It was considered one of the most insane things on TV in the 2010s.