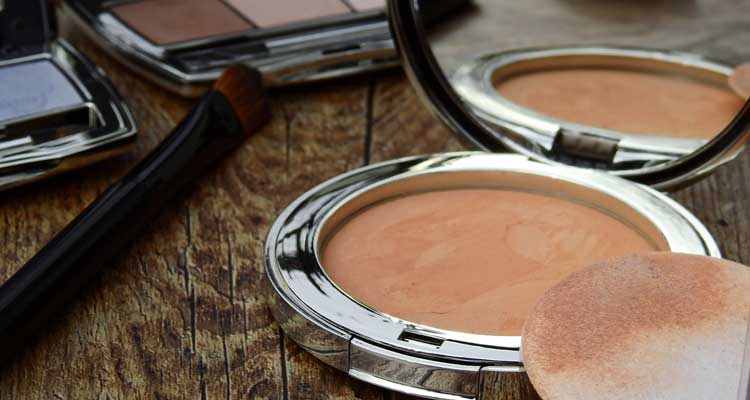 Skin! Even a mention of that runs deep down, although most of the skin is almost always covered. However, the part on the face remains bare open to the environment and other factors. And attaining that perfect barefaced look requires you to use some makeup, foundation, or other skin cleaning products. But do you feel them heavy on your face? Then, you are the type who needs the best lightweight foundation for summer 2021.
The best part of applying a no-makeup foundation is that it doesn't feel like you used one. And, if you are looking for any such easy-to-apply product, you can pick your lightweight foundation from the list below:
Top 5 Best Lightweight Foundation for Summer 2021
Laura Mercier Tinted Moisturizer – Natural Looking Foundation
This one's a blended mix of makeup and skincare and the best natural-looking foundation. It comprises of Kukui and Macadamia seed oils to enhance your skin over time. Besides, it also improves the moisture level of your skin for 24 hours, reducing the dry skin symptoms. The foundation features Vitamin E, C, and SPF 30 UVA/UVB sunscreen for skin protection from harmful environmental effects.
Product: Laura Mercier Tinted Moisturizer Natural Skin Perfector SPF 30
Chanel Les Beiges – Natural Glow Fluid Foundation
The Les Beiges makeup range from Chanel brings in multiple products that they make you feel fancy. This one's a natural glow fluid foundation that features the broad spectrum SPF 25 and provides a luminous finish to your skin. This is a must add-on to your makeup wardrobe if you are a tinted moisture girl.
Product: LES BEIGES Healthy Glow Foundation Broad Spectrum SPF 25 Sunscreen
L'Oreal Infallible – Lightweight Full Coverage Foundation
If you are fastidious while choosing a foundation, this could be a perfect pick for you. The best lightweight full coverage foundation, the L'Oreal Infallible, covers all your acne scars, showing a natural skin glow. Plus, it stays on your skin all day. Neither matte nor shiny, applying this makes you look like you are glowing from inside out.
Product: L'Oreal Paris Makeup Infallible Up to 24 Hour Fresh Wear Foundation
Charlotte Tilbury Light Wonder – Light Coverage Foundation
Here's a foundation that you can use daily. The Light Wonder is enough for a natural look, and you can add more if you feel like adding to the coverage. Another one of the best light coverage foundations on the list, it keeps your skin hydrated for the day's time.
Product: Charlotte Tilbury Light Wonder Youth-Boosting Perfect Skin Foundation
Maybelline Dream Cushion – Natural Looking Foundation
Get those compact cushions for makeup on the go. This light and airy foundation from Maybelline feels like a no-makeup makeup foundation on your skin. However, it still feels heavy enough to cover all those acne spots and redness making you look beautiful.
Product: Maybelline New York Dream Cushion Fresh Face Liquid Foundation
And that's our pick of the best lightweight foundations for your skin. If you can't find the one for you here, there's a long list of products available out there. Since there can't be one serum for all those skins, you might be looking for a lightweight foundation for oily skin, dry skin, or any other type. Whatever you are going to buy, do let us know in the comment section below.