Kim Kardashian Reveals That She Didn't Pass First Year Law Student Exam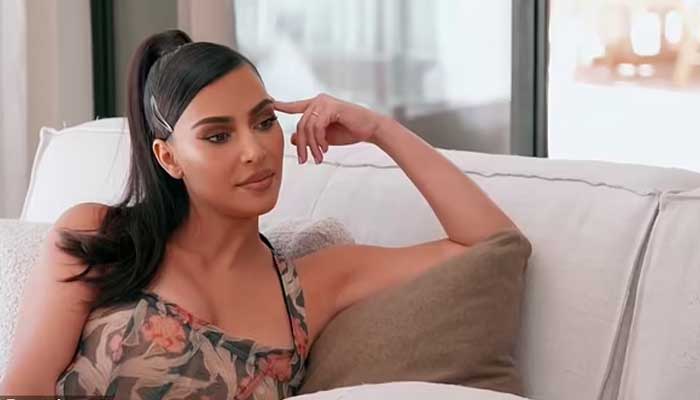 On Wednesday's teaser for Keeping Up With The Kardashian, Kim Kardashian revealed she did not pass the Baby Bar, aka First Year Law Student Exam.
The 40-year-old reality star and mother of 4 kids talked to her sisters about it, shares she is nervous to re-take the exam. She will need to study for 3 more years for this.
The teaser kicked off with Kim seated with sisters Kourtney Kardashian and Khloe Kardashian on the couch, with Khloe enjoying a salad.
Also Read: Celebrities That Follow Gluten-Free Diet
'Guys I did not pass the Baby Bar,' Kim said out loud to them, looking visibly disappointed.
She says in the interview portion: 'If you do law school the way that I'm doing it, it's a four-year program instead of your typical three-year program and after year one, you have to take the Baby Bar. "This one actually harder here than the official Bar" She added.
In footage where Kim talks to her mentor attorney Jessica Jackson about her scores say that I am a failure. Jessica explains that she needs 560 to pass the first-year law student exam and she scored 474 on her first attempt. That's extremely close to a test that most people are not taking in the middle of a pandemic.
To this Kim says, "I am a failure."
'You're not a failure Kim,' Jessica told Kim, who looked upset.
Kim shared that – "I spent six weeks straight, 10 to 12 hours a day, studying and it was so important for me to take this. And to not pass gets your spirit down and just makes you want to give up."
In April 2019 Kim shared on her Instagram that she was studying for the first-year law student exam. "I've seen some comments from people who are saying it's my privilege or the money that got me here, but that's not the case…The state bar doesn't care who you are," Kim wrote in the caption. "My weekends are spent away from my kids while I read and study. I work all day, but my kids to bed and spend my nights studying. There are times I feel overwhelmed and when I feel like I can't do it but I get the pep talks I need from the people around me supporting me…It's never too late to follow your dreams."
Kourtney comforted her sister by telling her that her father would be proud of her."I feel like dad would be really proud of you regardless, just the fact that you're pursuing this," Kourtney says.
Khloe added – "I think it's highly respectable what you're doing. The time is taken away from your family, your kids, your friends…"
"That's what pisses me off, the fact that I spent all that time away from my kids like I can't do it again. I don't have time to do the test. It is in November. And I'm filming the ending of our show, which will be so emotional. I have every birthday under the sun, you know, it's my birthday—my 40th. I planned this whole trip and it's too late to cancel. And if I fail again, it's like, what's the point?"
Khloe states that November is in one month. (This episode was filmed in October 2020.) She further says – 'But if you don't take it this time, when's the next opportunity to take it? So why don't you just do that?' She suggested that she needs to schedule her follow-up exam in June 2021. "I don't want to wait another year to go by for school," Kim explains. "I feel like I just got to the end where I almost knew everything."
"I really need to think about it," she adds.
Watch new episodes of the final season of "Keeping Up With the Kardashians" on Thursdays at 8:00 pm ET/PT on E!. You can also watch your favorite episodes of KUWTK on Peacock.