TOP 9 Must have Fashion Accessories for 2021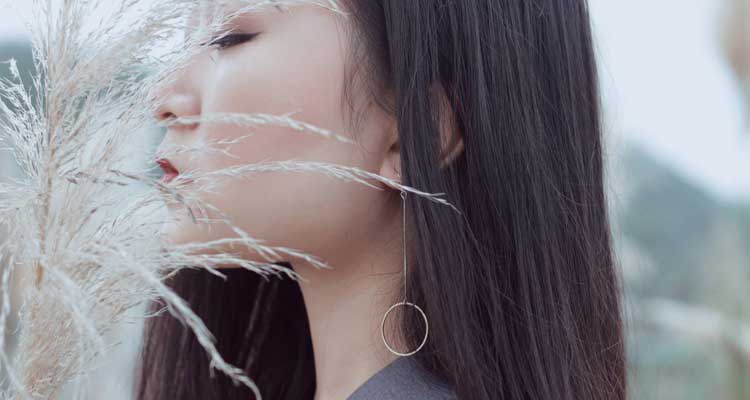 Thinking about fashion? Shouldn't you be worried about that situation out there? But you are looking for fashion accessories out there. Well, there's nothing wrong with it as it's a good thing to do instead of getting bored at home. Besides, this can help you dress up well to work or study from home and stay motivated and productive.
Fashion accessories are a way to complement one's look. A perfect choice of fashion accessories can either help you make out a look or just spoil it. From minute to big accessories, each one of them add their bit to make you look a complete fashionista. The best thing about women's fashion accessories that you do not spend a lot to be accessorized. You can always make your outfit one level up with low-budget accessories.
Most of the women try hard to look good and for some accessorizing perfectly and smartly is a daunting task. On the other hand, some women are really good at creating a great look by accessorizing well and it comes naturally to them.
Also Read:
Best Gemstone Engagement Rings To Wear As Diamond Alternative
Frugal Male Fashion Guide: 16 Accessories to make you Look Rich in Budget!
Top 4 Spring/Summer Handbags Trends of 2021
Accessories are so powerful that they can even make simple white tees or little black dresses look great.
Giorgio Armani said, "Accessories are important and becoming more and more important every day. They can completely change the look of an outfit, and women like the idea of having a wardrobe that is versatile. For instance, a strong piece of jewelry can make a simple outfit look elegant." 
Excited? Now, let's take a good glance at trendy fashion accessories for 2021 to add some joy to your regular life. The list covers lots of colorful, bold pieces, and a combination of futuristic and vintage designer jewelry online.
Earrings – One of Top Fashion Accessories 2021
Earrings are worn by everyone but are most common for women who have been using them for centuries. Earrings can be made from different materials like beads, wood, bone, precious stone, plastics, metal, and glass. They also have many different styles including studs, loops, hoops, barbells, and more. Even if they are small in size but represent significant details.  Some think that the small earings go unnoticed but that is wrong. You might get surprised that they get a good amount of attention. If you want to get all attention to earings only then try the bigger or danglers. Or why always wear them in pairs? Single earrings, adorned with bold, vibrant, and pearl colors, are trending high this season. Wear it for fun while adding an eccentric touch to your outfit.
Stainless steel is a trending material for this category of wearable fashion accessories, making them suitable for parties and other occasions. Get this pair with a pretty jewelry box for the celebration if you are looking to buy fashion accessories online.
---
Bracelets – Discrete Designer Jewellery
Bracelets also play a very vital part in creating an outfit. Whether you are in a classic outfit or any street style outfit, there is always a perfect bracelet to match your outfit. But it should be worn as a distinct part of your look, not as a center of attraction.
With formal dresses or party wear you can choose delicate bracelets and with easy-breezy clothing laid-back style will be more suitable. You always have a choice of mix-n-match if you know how to do it.
This adjustable pearl cuff bracelet in sterling silver color is something you can wear with a variety of outfits.
Necklaces – Vintage Fashion Accessories
Did you know that necklaces were the first type of adornments worn by a human? They are known as one of the most important accessories that can enhance the face and body of women. Necklaces are very popular because they impersonate a wide range of designs and they are so appealing.
Chunky and big are trending high on the list of famous accessories for 2020. And, you will have access to lots of shapes and styles available in necklaces. If you want a casual jewelry piece, get a silver chain along carrying a crystal geometrical shape and a clasp. On the contrary, for a little bit of classy appearance, get a gold chain for date nights and dinner parties. And you will attract the eyes of people around you.
Here's a special pick for you. A necklace with a magnifying glass highlighting a blue-purple crystal in silver tone. This piece allows you to go vintage with a functional look and is perfect for mothers and teachers.
Bags – Trendy Fashion Accessories
Bags are to women what shoes are to men. This essential accessory is one that no woman can leave the house without. How do you expect a woman to carry her essentials with her all day?
Handbags are undoubtedly one of the most noticeable accessories a woman can carry, thus, making them one of the most significant and important ones. Whether big or small, square or round, designer or simple, you will agree that you carry a bag almost always. Yes, there are many shapes and sizes to choose from, but small cute ones are trending this year. That's what you need to carry your wallet and phone. However, a shoulder bag works well if you have more things to carry.
And then there are backpack bags like this one below that make you look pretty stylish and carry a lot. Pick up this mid-sized one to show off your style without getting cluttered.
Sunglasses – Must Have Fashion Accessory
Sunglasses are both practical and timeless. They not just protect your eyes from harmful UV rays, but also add a great factor in creating a whole look. sunglasses are perhaps the most stunning accessory to get your hands on. Getting the right frame as your face shape is extremely important. It would complement your face shape and enhance your features.
A good, timeless pair of sunglasses is an accessory that you should invest in, regardless of what year it is. We recommend opting for classic styles such as Aviators, Wayfarers, cat-eye, or tortoiseshell sunglasses as sunglass trends change rather quickly.
Watches- A Timeless Statement Piece
One thing is for sure-wristwatches never go out of style. They are an eternal piece of embellishment that is here to stay forever. In the era of mobile, people use it only as a fashion statement piece. They are simple yet fashionable. If you are someone who doesn't want many accessories then a watch could be your best buddy. Most people prefer to own one good quality watch and others prefer to have different types of watches.
There are different types and styles of watches are available in the market such as a leather strap, metal strap, ceramic straps, etc.. But make sure if choosing for metal strap then it must match with other metals used in other accessories or clothing.
Shoes- Integral Part of Accessory
Shoes are not just an accessory but the finishing accessory of an outfit. You can go out without everything else but your shoes. Shoes even help in boosting confidence.
Marilyn Monroe aptly stated, "Give a girl the right shoes, and she can conquer the world."
Every girl needs a few varieties of shoes in her wardrobe, including a pair of gorgeous stilettos, comfy sneakers, heels, flat sandals, and definitely boots.
Belts- Most Underrated Fashion Accessory
Belts are super versatile and can be style in unimaginable ways. A leather belt is a timeless piece if you do not wish to own more belts. You can embellish them with different styles and sizes of buckles.
Wear a belt over a dress to add contrast to your outfit. Sport it over an oversized blazer or cardigan to add shape to your physique.
Best Perfumes for Women
Although it is not an accessory, nothing is greater than smelling good. Every person should consider having a signature perfume that can turn heads and is memorable.
Fashion has gone through many changes over the years but most of the accessories remain the same. The designs, colors, or patterns may have changed but the essence remained the same.
Confidence is the main accessory that most people tend to miss. You could have all the accessories in the world, but all the effort goes to waste if you lack confidence.
As Stacy London said, "Confidence is the best accessory. It can make or break an outfit."  
That's all about the top fashion accessory trends for 2020. For sure, there's a lot more on the list of accessories that you can choose, like fashion h and more. But these are the basics that can make a lot of difference. Hope you find a favorite from the list or other online accessories store. Do share your pick here.