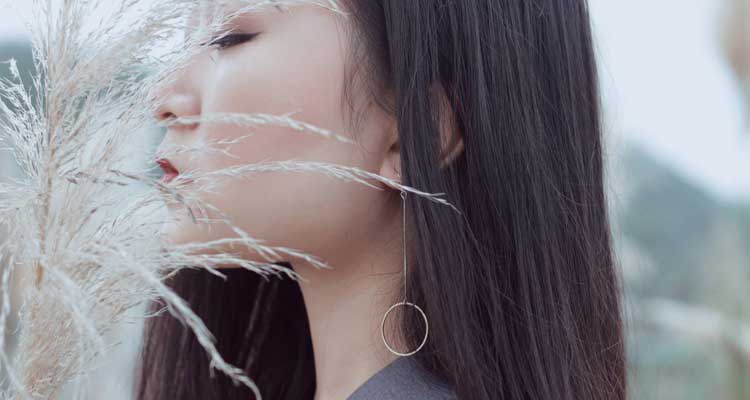 Thinking about fashion? Shouldn't you be worried about that situation out there? But you are looking for fashion accessories out there. Well, there's nothing wrong with it as it's a good thing to do instead of getting bored at home. Besides, this can help you dress up well to work or study from home and stay motivated and productive.
Excited? Now, let's take a good glance at trendy fashion accessories for 2021 to add some joy to your regular life. The list covers lots of colorful, bold pieces, and a combination of futuristic and vintage designer jewelry online.
Earrings – One of Top Fashion Accessories 2021
Why always wear them in pairs? Single earrings, adorned with bold, vibrant, and pearl colors, are trending high this season. Wear it for fun while adding an eccentric touch to your outfit.
Stainless steel is a trending material for this category of wearable fashion accessories, making them suitable for parties and other occasions. Get this pair with a pretty jewelry box for the celebration if you are looking to buy fashion accessories online.
Product: Mshion Bangtan Boy Album BTS SUGA Stud Punk Earrings

Rings and Bracelets – Discrete Designer Jewellery Online

Do you, too, find small, discrete jewelry appealing? Then a ring or bracelet is a perfect pick for you. Peals and bold colors are in trend. And, stackable rings with neon and crystal colors can add fun and shades to a plain dress. However, a piece of elegance can add that unique charm to your personality.
This adjustable pearl cuff bracelet in sterling silver color is something you can wear with a variety of outfits.
Product: Alex and Ani Sea Sultry Pearl Cuff Bracelet

Necklaces – Vintage Fashion Accessories
Chunky and big are trending high on the list of famous accessories for 2020. And, you will have access to lots of shapes and styles available in necklaces. If you want a casual jewelry piece, get a silver chain along carrying a crystal geometrical shape and a clasp. On the contrary, for a little bit of classy appearance, get a gold chain for date nights and dinner parties. And you will attract the eyes of people around you.
Here's a special pick for you. A necklace with a magnifying glass highlighting a blue-purple crystal in silver tone. This piece allows you to go vintage with a functional look and is perfect for mothers and teachers.
Product: 1928 Jewelry Ornate Magnifying Glass Necklace
Bags – Trendy Fashion Accessories
Whether big or small, square or round, designer or simple, you will agree that you carry a bag almost always. Yes, there are many shapes and sizes to choose from, but small cute ones are trending this year. That's what you need to carry your wallet and phone. However, a shoulder bag works well if you have more things to carry.
And then there are backpack bags like this one below that make you look pretty stylish and carry a lot. Pick up this mid-sized one to show off your style without getting cluttered.
Product: Girls Bowknot Cute Leather Backpack Mini Backpack Purse
That's all about the top fashion accessory trends for 2020. For sure, there's a lot more on the list of accessories that you can choose, like fashion watches and more. But these are the basics that can make a lot of difference. Hope you find a favorite from the list or other online accessories store. Do share your pick here.