Elizabeth Olsen Calls Robbie Arnet her Husband in an Interview
Elizabeth Olsen may have incidentally revealed that she is now hitched to her accomplice, performer Robbie Arnett.
The "WandaVision" star made the disclosure during a meeting with individual entertainer Kaley Cuoco in the "Actors on Actors" series of Variety on YouTube today, June 9.
Cuoco saw that Olsen was doing the interview in her bathroom which drove the latter to clarify: "I've been in the [United Kingdom] for seven months, and I got back two days ago, and my neighbor is doing so much construction to their backyard. I can still hear it, and I'm in the farthest bathroom."
Also Read: Chris Harrison Officially Step Down From "The Bachelor"
Olsen then, at that point brought up that a copy of the book "Little Miss Magic" is behind her, driving her to clarify why.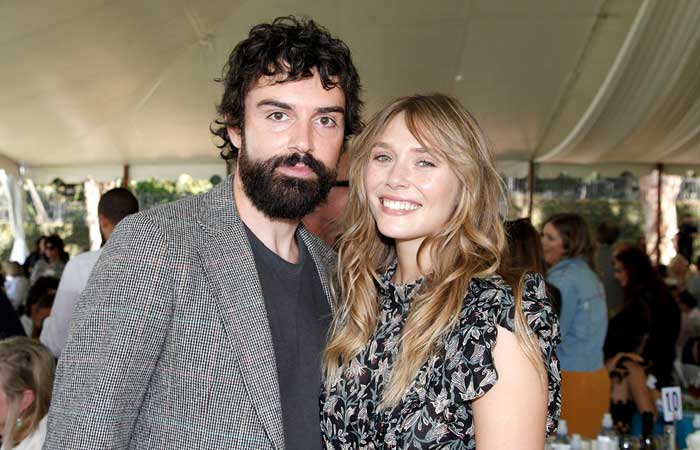 "I also just noticed that my husband put Little Miss Magic, you know, the Little Miss books? They're these classic books, but magic because of WandaVision, because he's such a f–ing cutie," the star said, as seen in a portion of the interview posted by the publication on its Twitter page, on the same day.
"I love that he set designed for you today," Cuoco joked. "Is there craft services too? What else is he doing?"
Laughing, Olsen replied, "God no, I made him breakfast."
This allegedly denotes the first time Olsen reffered to Arnett as her better half, igniting marriage rumours.
After being romantically connected in March 2017, the couple got engaged in July 2019.  Nonetheless, the couple never affirmed the news. The "Wind River" actress herself has been keeping her romance with the Milo Greene frontman private. The two eventually made their relationship official when they attended the Gersh Emmy Party in Los Angeles together in September of the same year. Prior to dating the musician, the actress was engaged to "Narcos" actor Boyd Holbrook. However, they decided to call off their engagement in 2014.
Olsen and Arnett presently can't seem to make the official declaration with respect to their marriage.