7 Summer Makeup Tips and Tricks for Glowing Skin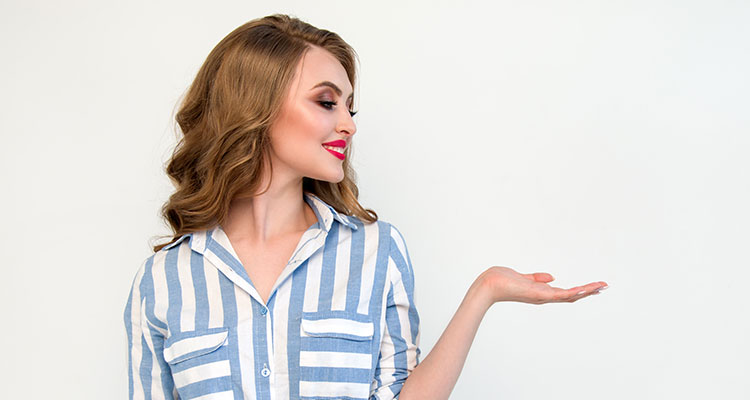 Do you want glowing and healthy skin in every season? But in summers, when the temperature goes high, it becomes difficult to maintain the health and beauty of the skin. And, it suffers from a variety of problems such as itchy rashes, sunburns, and more. Here are a few of the best makeup tips for summer that can help you keep your skin glowing always
Water is Essential
One of the essential makeup tips and tricks for beginners, water improves the density and thickness of the skin. Skin problems are common if you are not drinking enough water as skin is the most affected by depletion in the water level. It becomes flaky and dry and goes prone to wrinkles and age spots. However, you should drink enough water as that is useful for your glowing skin. Even if you are on the move most of the time or are going outside, you can carry a water bottle to drink water when you feel thirsty.
Use Moisturizer and Sunscreen
In summers, UV rays and sun exposure are high, due to which, your skin feels irritated. It is essential to use at least SPF 30 sunscreen or sunblock while going outside. And, from options of chemical and physical sunscreens available, choose the one that suits your skin the best. For sensitive skin, use physical sunscreen that not only reflects the rays of the sun but also acts as a protective layer. On the other hand, chemical sunscreen is perfect for water activities and if you have sweat problems.
You should use a cleanser and moisturizer at night to moisturize your skin. Honey and milk also act as perfect skin moisturizers.
Face Moisturizer by Olay Complete Daily Defense All Day Moisturizer With Sunscreen, SPF30 Sensitive Skin, 2.5 fl. Oz., (Pack of 2): For an immediate surge of active hydration, use this lightweight moisturizer with protection against harmful UV rays.


Neutrogena Beach Defense Water-Resistant Body Sunscreen Lotion with Broad Spectrum SPF 30, 6.7 fl. Oz: Body & face sunscreen for superior broad-spectrum protection against skin-aging UVA rays and skin burning UVB rays.


Apply Light Makeup
Getting your looks spoiled by the foundation melting in the middle of the day would be the last thing on your wishlist. Thus, avoid foundations with high and heavy coverage during summers. Instead, apply medium coverage, tinted moisturizers that hide skin's imperfections like noticeable wrinkles and dark spots.
Besides, your lips also get chapped during the warm days there ain't anybody who likes that. Apply a lip balm to keep them moisturized or use a lip gloss instead of a matte lipstick to avoid your lips from drying out.
Bye Bye Foundation SPF 50+ Full Coverage Moisturizer Neutral Medium 1.08 oz.: A medium moisturizer for your skin this summer
Facial Mist
One of the best makeup tips for dry skin. A facial mist not only refreshes the skin but also provides a healthy glow. Though summers can go brutal on your skin due to its vulnerability to sun exposure, carrying a face mist along with can be a savior. And, choosing the right facial mists that meet the needs and type of skin is essential. Various mists come up with skin-loving ingredients that help reduce inflammation and soothe the skin. For instance, if you have sensitive skin that gets irritated easily, you need a mist with skin-restoring ingredients like tea tree and ceramides.
Mario Badescu Facial Spray with Aloe, Herbs, and Rosewater: A refreshing, hydrating mist for tight, dehydrated, and uncomfortable skin. Formulated with fragrant herbal extracts and rosewater.


Eat a Healthy Diet
Need some makeup tips and tricks for a natural look? This one hits just the right chord. Add juices of healthy vegetables and fruits to your diet for the body's detoxication. Also, include vitamin C-rich foods such as fishes, pineapple, citrus fruit, and fermented vegetables in your diet. This is essential as vitamin C helps fight against wrinkles and anti-aging while making your skin look plump, smoother, and younger.
Cucumber adds smoothness and glows to the skin. Coconut water also offers various skin-friendly advantages and potassium present in it helps create a hydration balance. Watermelon contains amino acids and lycopene that make your skin healthier.
Change Your Moisturizer
Now this one covers one of the makeup tips for oily skin. During summers, befriending a moisturizer of low consistency is preferred as a heavy and thick formula cream can turn you're your skin into a more oily one. And, using a moisturizer with a good SPF value, say 30 allows you to let go of that additional sunscreen.
CeraVe Face Moisturizer with SPF 30 | 1.7 Ounce | Light-Weight Face Lotion with Hyaluronic Acid: Moisturize your skin with a matte finish while repairing the protective skin barrier.


Use Home Remedies
Looking for simpler makeup tips and hacks? How about some home remedies for glowing skin in summer. This means adding things like raw milk, honey, besan, turmeric, and lemon to your makeup kitty. These not only add the glow but also improve the skin texture over time.
Do you have any other makeup tips for glowing skin on your mind? Let us know. We will also be covering makeup tips for winters, spring, and acne-prone skin. Stay tuned.