These Underrated Rom-Coms are Binge-Worthy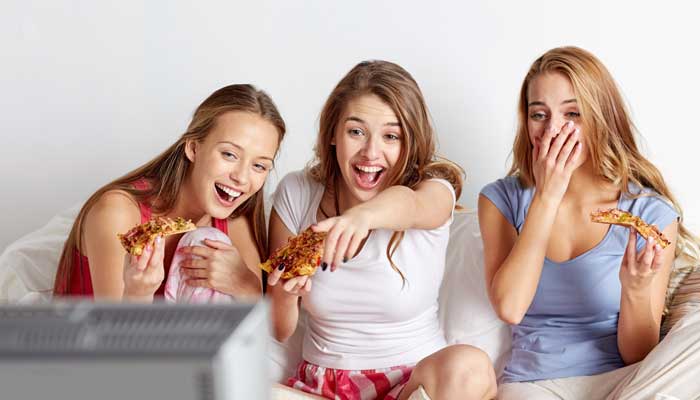 When done right, movies that mix love and laughter can lead to surefire hits. The romantic-comedy has always been popular with audiences and it continues to evolve over the years. You can enjoy a good romantic comedy with almost anyone in your life, from your boyfriend to your parents to your best friend.
Pretty Woman was naturally unrealistic. My Best Friend's Wedding caused quite arouse, but this plot has been exhausted enough. Serendipity called for fortunate accidents, the Before series projected through three stages of life, Notting Hill featured celebrity-fan romance. Romantic comedies, an evergreen genre, have undergone changes to suit the more real needs of modern-day relationships.
Here are a few underrated romantic comedies to binge on right now.
Carol- Based on the romance novel The Price of Salt by Patricia Highsmith, the drama follows the torrid affair between a young shop girl and an older woman who is going through a divorce. When you put Cate Blanchett and Rooney Mara onscreen together, magic is bound to happen. What begins as a chance encounter in a department store blossoms into a life-changing romance, and you'll want to crank the AC while watching this one because it gets hot.
Imagine Me and You- Would you ignore the call for your sexuality just because you are married? At the wedding ceremony, Rachel notices Luce in the audience and feels an instant connection to her. As the two become close friends, Rachel realizes that her feelings for Luce are far from platonic. Now she must figure out whether she wants to explore her sexuality with Luce or stay in a marriage. The movie is underrated but so progressive and is a must-watch.
Palm Springs- Max Barbakow's comedy is a time-loop narrative. Set in Nyles, the movie is relatable in the pandemic time. But it also begs the question: Is being stuck in a loopless of a bummer if you are stuck with the right person? The fun, hook-worthy plot and sharp humor in "Palm Springs" lead rom-com fans to fall in love.
What If?- Daniel Radcliffe's transgression into an adult and his friendship with a woman calls to question if men and women can ever just be friends. When a medical dropout finally decides to give up on love, someone enters his life. Both share undeniable chemistry and soon start developing feelings for each other. But there is a major problem. Watch and get to know it yourself.
Begin Again-What's so charming about Begin Again is Greta and Dan's mutual love for music. There are heartbreak songs, there's a rooftop jam, there's a day of city-wandering music. And did I mention Adam Levine stars in the movie? Totally underrated, much worth it!
Only if- Who doesn't want a second shot at lost love? Answer: Everyone! It might sound cheesy, but the movie is about the efforts you could-have-should-have made, and one shot to actually make. Watch it for the feel-goodness of it.
Drinking Buddies- Anna Kendrick stars in the movie about the reality of long-term relationships (you know when the honeymoon period ends, the start of the struggle). Watch it for the characters' real struggle with love and how funny can really be.
Obvious Child- This irreverent rom-com stars funny lady Jenny Slate and Jake Lacy as Donna and Max. Donna, an unemployed stand-up comedian, has a drunken one-night stand with Jake that leads to an unplanned pregnancy- the start of an unexpected relationship.