Revolution In Fashion: 1960's Fashion Trends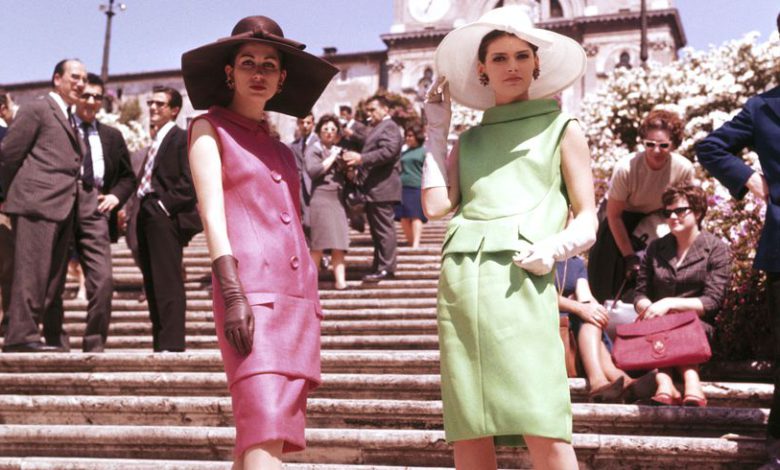 The 1960s are best known for the decade of experimentation. The '60s made a huge impact in the world of fashion. It was marked as the biggest change in the social world. This the time when short skirts and midi skirts came in limelight, checkered suits, pants, big sized hats, colorful shoes and everything you might have seen in your lifetime.
It is being said history repeats itself and hence the old fashion trends always come and go every year with a new change and it comes out as a better version. But here, we are not going to talk about today's fashion, we will take you to the journey of '60s fashion trends.
What were the trends women adored at that time and what was the street style of that era?
DARING HEMLINE- SKIRTS: The miniskirt, characterized by a hemline, few inches above the knee and also knee-length skirts came into fashion. Checkered prints, pleats, corduroy and heavy knit. This was a revolutionary trend that is still in power. Every girl has a mini skirt in her wardrobe which reflects her own style.
ANIMAL PRINTS: This trend brought by the most famous lady and the first lady of that time, Jacklyn Onassis Kennedy. In her tenure of the first lady, she hired the designer and asked him for something new design as her taste and he suggests her animal print. 
BELL BOTTOMS: Bell bottoms are the old version of palazzo pants. Bell bottoms were fit from thighs and flare started from the knee till ankle. Rather than choosing the more fitted pants, women chose the more feminine flared bell bottoms.
GO-GO BOOTS: They are also known as knee-high and thigh-high boots. Go-go boots were famous among people. Boots came in different colors and styles. It was beautifully paired with miniskirts.
WAISTLINE AND NO WAIST: There were two trends came, waistline: which gave the perfect silhouette to the female figure and no waist which was shift dress of that time. Shift dresses were A-line dresses. It was a perfect outfit as it was comfy and chic.
THE RISE OF TROUSERS: The early 1960s gave birth to drape line jeans and Capri pants. Initially, jeans were viewed as masculine, but in the 1960s it was accepted by women.
SPACE FASHION: It was influenced by the movies Star Trek and lost in space. A French designer especially launched space-inspired look which had trousers suit, goggles, box-shaped dresses, etc.
MOD LOOK: This time women were going towards modern times. They tried short hair with short dresses which were considered as bold look at that time. It inspired lots of women. They used to wear jeans, ultra-short miniskirts and tight trousers.
HIPPIE EVERYTHING: In the late 60s, people got inspired by hippie culture. They adopted their look, their dressing style, and their prints. It was the time when hippie culture was taking over and women started wearing hippie clothes, hair bands, and hippie footwear. There were flyered bottoms common in men and women. Everything was printed which was inspired by hippie culture.