Jean Guide: Best Jeans for Pear Body Shape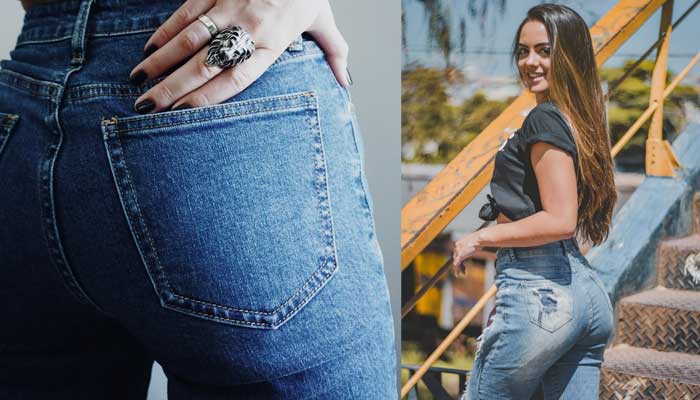 We all come in different shapes and sizes and that is what makes us unique and different from one another. And when we all are different then why copy each other. Copying others can be easy but it doesn't guarantee you to look YOUR BEST.  One shape and type of dress can complement one figure and may not work well for the other. So, the first step is to learn what your body type is and the second step is to figure out what suits your body.
Today, we shall be talking about the pear-shaped body figure and types of jeans that suit the figure.
What is Pear Shape Body?
A pear shape body or commonly known as a triangular frame body. You have pear shape body when your hips and thighs are wider and fuller. Your shoulders appear smaller than your bottom. You have a defined waist.
If you're pear-shaped, the search for the ideal fit can seem daunting, but once you know what styles and elements work for your shape, shopping tips for jeans becomes much less stressful and much more fruitful!
But before jumping into specifics, we would like to share some useful universal styling tips for all body frames. These tips are key in styling regardless of your body shape and work for all to get the best of your proportionate frame.
Balancing Out-Use your outfit to balance your shoulder, bust, waist, and hips because body shape is almost entirely based on bone structure and not on your weight.
Draw the Attention-Draw attention to the favorite part of yours to highlight the best feature of your body. It will help you in creating curves, looking slimmer, and lengthen your frame.
Thinking About the Color- Your eyes are drawn to patterns and light, bright colors. Keep this in mind while choosing the separates.
Also Read: You must have these pair of jeans in your wardrobe
The first thing to keep in mind while buying jeans is that dark wash jeans are more effective for making your bottom slimmer. But do not fill up your wardrobe with indigo color. You can choose other colors as well like- black, deep olive, burgundy, or smokey grey color. There are wide options for deep and dark colors.
Always wear a color of denim darker than your top. It will instantly make you look slimmer.
You have a slimmer upper body and full from the bottom. So here, drawing attention from your wider body part becomes necessary. You need to balance out the heavy bottom figure. Choose tops in light colors or full of eye-catching patterns, embellish your top with some chunky jewelry or neck ruffles that will pull and keep the eye upward. Go with dark color jeans on bottom to keep the attention to the upper half.
---
---
---
---
---
How to Dress a Pear-Shaped Body
Draw attention to your waist by tucking the top into jeans.
Bootcut or flared jeans will lengthen your legs.
Relaxed-fit styles provide some extra space for thighs and hip areas but do not opt for too loose jeans it will make you look bigger than you actually are.
Wearing darker shades on your lower half is an excellent way to slim the legs and make them appear longer.
Layering your outfit adds the perfect balance to wider hips.
Do not pick jeans with small back pockets. The smaller the back pockets, the larger the buttocks will appear.
Do not drape belts right over your hips.
I hope we have helped you to finally know what features to look for. High-rise, straight cut, and a little bit of stretch. Finding the perfect outfit balance with the best jeans is necessary. And with this article, we have shown you everything you need to look at and things you need to avoid.