Is America Ready to Fight Covid-19 with FDA Authorizing Plasma Therapy
Blood Plasma Treatment May Receive FDA Authorisation for Coronavirus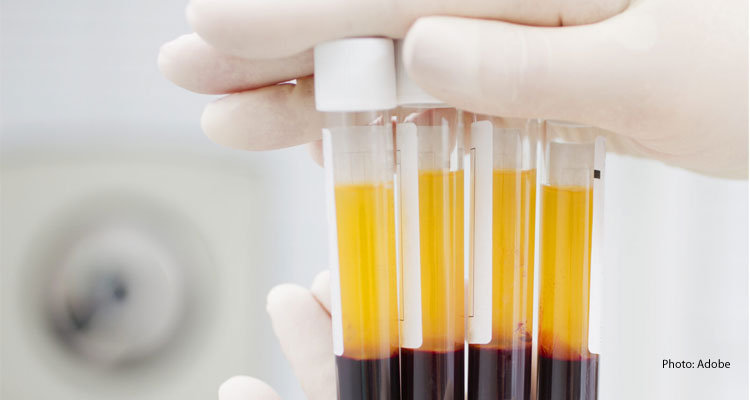 There's an emergency use authorization for plasma treatment issued by the FDA for treating severe cases of coronavirus. According to the initial trials, it is a safe and effective treatment, but more studies are undergoing to prove its effectiveness. This treatment has already been given to almost 70000 people in the US.
What is Blood Plasma Treatment?
Plasma is liquid that remains after red and white blood cells are removed from the blood. In this treatment, antibody-rich plasma from people who have recovered from the disease is given to seriously ill patients. Many countries across the world are testing and using this therapy, including India, and this has saved many lives. It is reported that patients who received the treatment within three days of being diagnosed have benefitted the most.
FDA's Take on the Safety of Plasma Therapy
FDA concluded the safety of the treatment based on the results of 20000 patients treated. Patients with a maximum age of 80 years, and not on a respirator, showed 35% better survival rate among the patients who benefited from the treatment. So far, the cure is found out to be well-tolerated, but some after-effects like allergic reactions can be seen.
According to 'The Infectious Diseases Society of America', there are positive effects of plasma therapy. While it is helping the infectious people recover from COVID-19, there is a lack in the understanding of randomized controlled trial data for COVID-19 treatment.
WHO chief scientist Soumya Swaminathan also said that the treatment is undergoing clinical trials all around the world. And presently, there is very low-quality evidence about its effectiveness.
This announcement is an achievement for President Trump as his administration recognized the potential of plasma treatment much earlier. President Trump, at the White House briefing, said, "Today, I am pleased to announce a truly historic declaration in our battle against the 'china virus' that will save countless lives."
According to media reports, the authorization of this coronavirus cure was on hold by the FDA. But now that they have authorized it, many people will benefit from it. Trump states that there were political reasons which made the FDA delay the emergency use of authorization for this treatment.
The US is the worst-hit nation so far, with more than 5.5 million cases positive coronavirus cases and around 176000 deaths. With a regular rise in the number of confirmed coronavirus patients, this authorization was the need of the hour.