Prince Harry and Duchess Meghan Are Financially Independent, Officially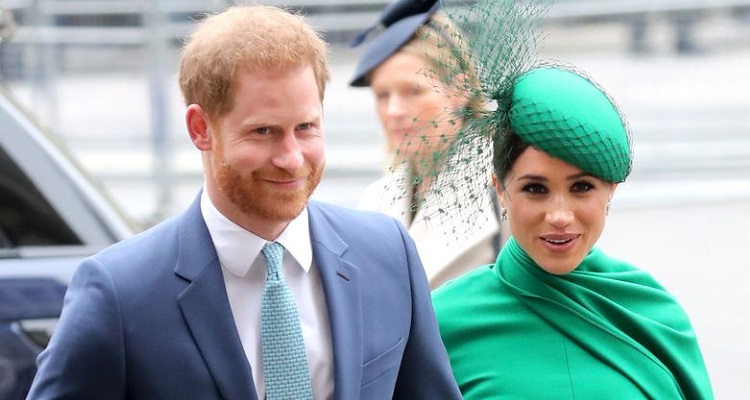 Did you hear that? Prince Harry and Duchess Meghan Markle are now officially 'financially independent' from Prince Charles, Harry's father, ABC News reported. The latest news is coming about the couple's deal with Netflix to produce films and series. There are different projects like animated series and nature series that they are currently working on. "Our focus will be on creating content that informs but also gives hopes," says a statement from Meghan and Harry. They also want to focus on creating inspirational family programs.
The couple had moved into the 18th century home on the grounds of Windsor Castle estate in 2019. Prince Harry and Duchess Markle got this house from Harry's grandmother, Queen Elizabeth II. Earlier, the royal staff used this place, and it has been lying vacant for a long time. According to the Royal Household figures, the renovation to convert Frogmore Cottages into their house had summed up to around $3 million for British taxpayers.
The couple has also announced on Monday about repaying the money. They will be paying back all the money spent on refurbishing their house to the British Taxpayers.
A spokesperson stated on behalf of the couple on Monday, saying, "Duke of Susses has contributed the Sovereign Grant. As Prince Harry originally offered, this contribution covers the entire necessary renovation costs of Frogmore Cottage, a property of Her Majesty, The Queen."
Harry and Meghan officially stepped back from their Royal duties on 31 March 2020. They spent less than six months in the renovated cottage before moving to Canada. After that, they moved to a new home in Santa Barbara, California, along with their son, Archie.
Earlier in April, when Harry and Meghan started working as non-royals, it was believed that Prince Charles had agreed to support the couple financially. But a source recently told that the couple is not receiving any financial support from the Prince of Wales. Besides, he also didn't receive any aid from Prince Charles' private estate, the Duchy of Cornwall. They are not accepting any Sovereign Grants as well.
Also read: Prince Harry and Meghan Markle's Royal Exit
Queen Elizabeth II had also mentioned about the agreement that they signed to step away from the Royal Family. According to the agreement, Harry and Meghan decided not to depend on public funds in their new lives. And that they will become financially independent.
The couple has also joined as speakers with Harry Walker Agency. With that role, they will likely focus on issues like social justice and mental health.